For many consumers, personalized customer service is key to good customer experiences (CX). According to a 2020 survey by Gladly, close to two-thirds of respondents said that "lack of personalization makes [them] feel like a ticket number."
Businesses wishing to meet and exceed customer expectations need to make personalized service a top priority. But personalization goes beyond making movie recommendations or using a customer's name in an email subject line. When it comes to personalized service, it's paramount that you deliver relevant, valuable, and speedy support to promote positive customer experiences.
In this article, we'll break down what personalized service means, why it's so important to CX, and how you can deliver personalization service to your customers.
What is personalized service?
Personalized service means tailoring your customer support efforts to suit individual customers' needs and expectations. Prioritizing personalized CX means businesses emphasize proactive outreach as opposed to reactive responses to customer complaints.
Here's an example of personalized customer service from Nike. In this scenario, you're shopping on Nike's ecommerce site. You place an item in your cart and make it through checkout. You think the transaction is complete, but moments later, you get an email notifying you that the item you've just purchased is no longer in stock. You're immediately issued a refund, but you're disappointed about the retailer's error, so you chat with a live agent for clarification on the order status.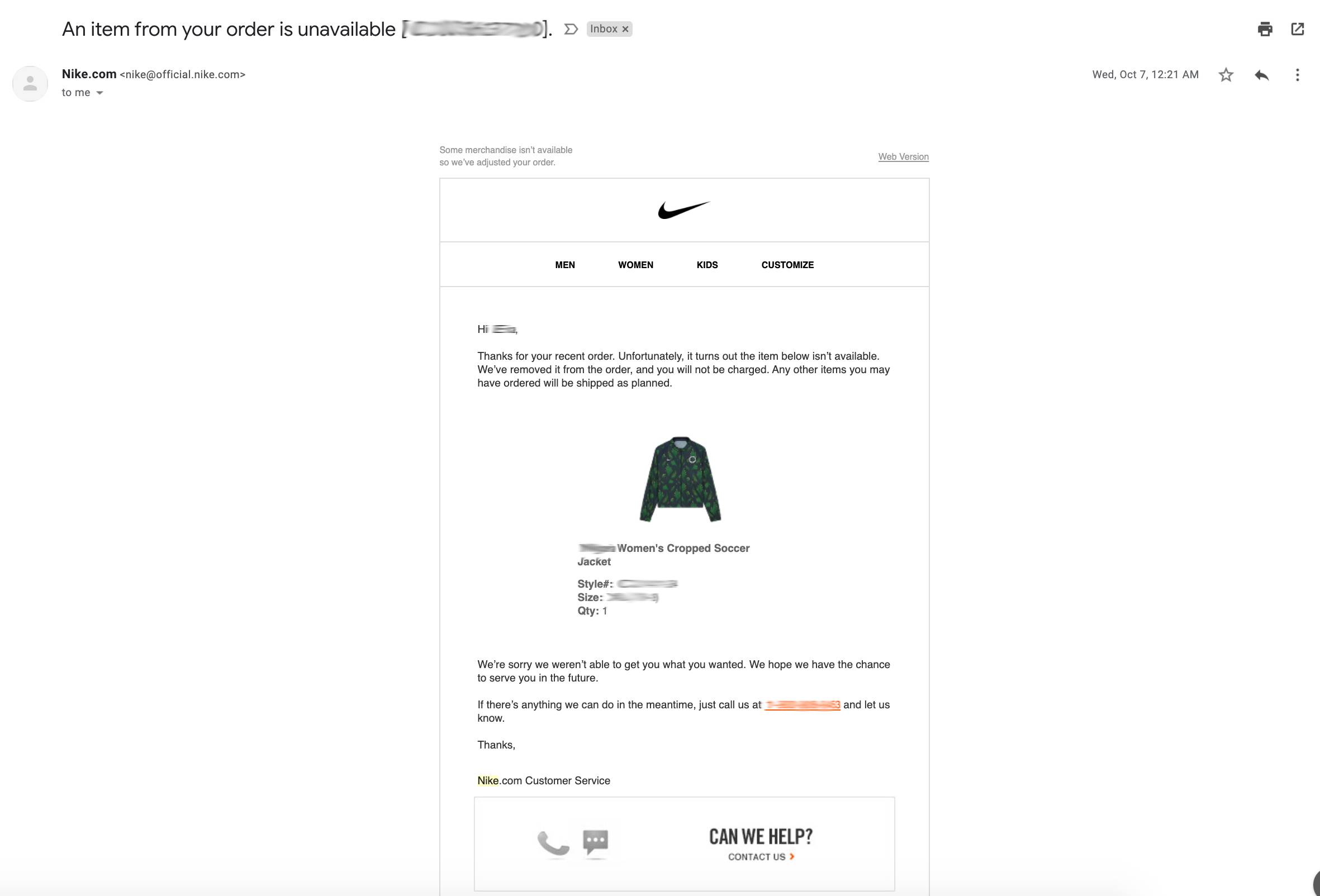 Nike customer support sends customers emails when they cancel purchases due to no inventory.
Fast forward to the next day. Nike offers you personalized service by sending you an email notifying you that the item you wanted is back in stock. The good news of this restock gets even better when you realize that you've received a discount code for an extra 20% off your future purchases as a way to make up for the previous inconvenience.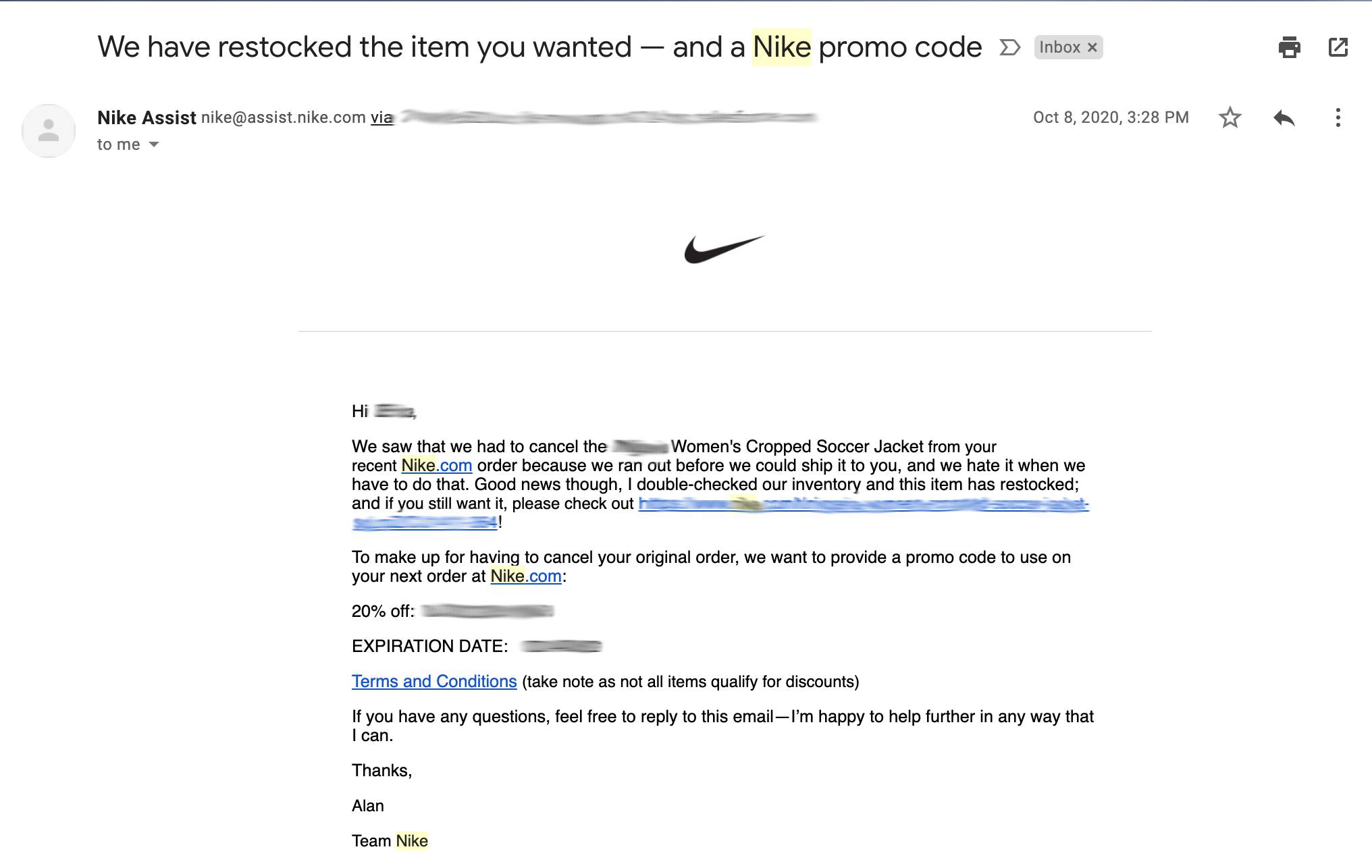 A Nike customer service agent delivers personalized service by sending an email with a discount code to make up for a previous order cancelation.
Brands that excel at delivering personalized customer experiences understand their customers' unique motivations and expectations and work hard to add value during each customer interaction. In the example above, the Nike customer service team demonstrated an understanding of your expectations. If the item is available, you're likely to try to repurchase it. Nike customer support offered you a personalized CX by taking the initiative to inform you that the item you wanted was again available. Nike then took an extra step by extending an exclusive offer to add value to your experience with the brand.
Why is personalized customer service important?

Personalized customer service can have a direct impact on your company's growth. Your product's features alone won't convince most people to purchase from your company. Salesforce's 2020 State of the Connected Customer report found that 61% of those surveyed feel that businesses who don't meet customer expectations don't care. And PricewaterhouseCoopers reports that up to one-third of customers will stop patronizing a brand after just one bad experience.
How can brands satisfy new and existing customers? Tailoring customer service efforts to the individual needs of each person is a good place to start.
Businesses must obsess over nailing stellar CX to every customer during every interaction. A company's consistent personalization efforts leave positive, lasting impressions on customers. When a brand adjusts its support to meet a customer's needs, there's a good chance that person will become a repeat customer.
In a global survey of over 6,000 consumers, 80% of respondents said they'd be loyal to brands that know them well. Personalized customer service is a great path to increased customer retention and loyalty, which also positively impacts a company's bottom line. Harvard Business Review notes that businesses that lead in customer loyalty can grow their revenues about 2.5 times faster than industry peers.
How to provide a personalized customer experience

There's a lot of customer data for live customer service agents to manage—it's virtually impossible for them to provide personalized service to customers on an individual basis if it must be done manually.

Choosing customer support technology like a communications platform as a service (CPaaS) with the right features can help retailers deliver hyperpersonalized CX their customers will appreciate. Luckily for businesses, customers know technology is essential for improved customer service. According to Salesforce, 75% of consumers surveyed expect companies to leverage technology for better CX.
Cater to your "everywhere" customer with omnichannel CX

Your "everywhere" customer is one who uses multiple channels to communicate with your brand. This customer may start by browsing your app, move on to interact with your social media pages, make a purchase on your website, and then call customer service. It doesn't matter on which channel customer engagement occurs; brands must provide consistent service to customers everywhere—this is where omnichannel CX shines.

Omnichannel CX happens when brands prioritize CX through seamless communication experiences for customers across multiple platforms. There are two major ways omnichannel customer service helps customer support teams deliver personalized customer service.

First, omnichannel support allows brands to prioritize customers' preferences by engaging with them wherever they choose. By giving customer support agents a complete view of customer data on a centralized dashboard, CPaaS tools help streamline customer communication across digital platforms like calls, email, messaging apps, and more.

Second, live agents can use customer history across multiple platforms to pull insights and deliver high-quality, personalized CX. The Nike shopping example earlier in this post demonstrated the use of omnichannel support. You shopped on Nike's website, reached out to customer service via chat, and received a special offer in your email inbox. The information Nike customer support gathered from your online purchase and chat history helped to determine your unique CX with the brand for that particular order.

Getting a comprehensive view of customer data is possible with a CPaaS tool such as Voximplant Kit. By integrating your help desk or CRM software with Voximplant Kit, your contact center agents will have a fuller view of customer history. This look into customer data gives agents access to details such as past purchases, communications, and website visits—all information they can use to provide personalized CX to your customers.
Use smart routing for the best customer-agent fit

Smart routing helps overcome a customer-agent mismatch. Smart, skills-based routing technology can give you a better customer-agent fit by directing a customer to the agent who is most skilled to help answer inquiries or best suited to the customer's personality. These call routing systems distribute inbound calls to live agents based on availability, time zone, and skill.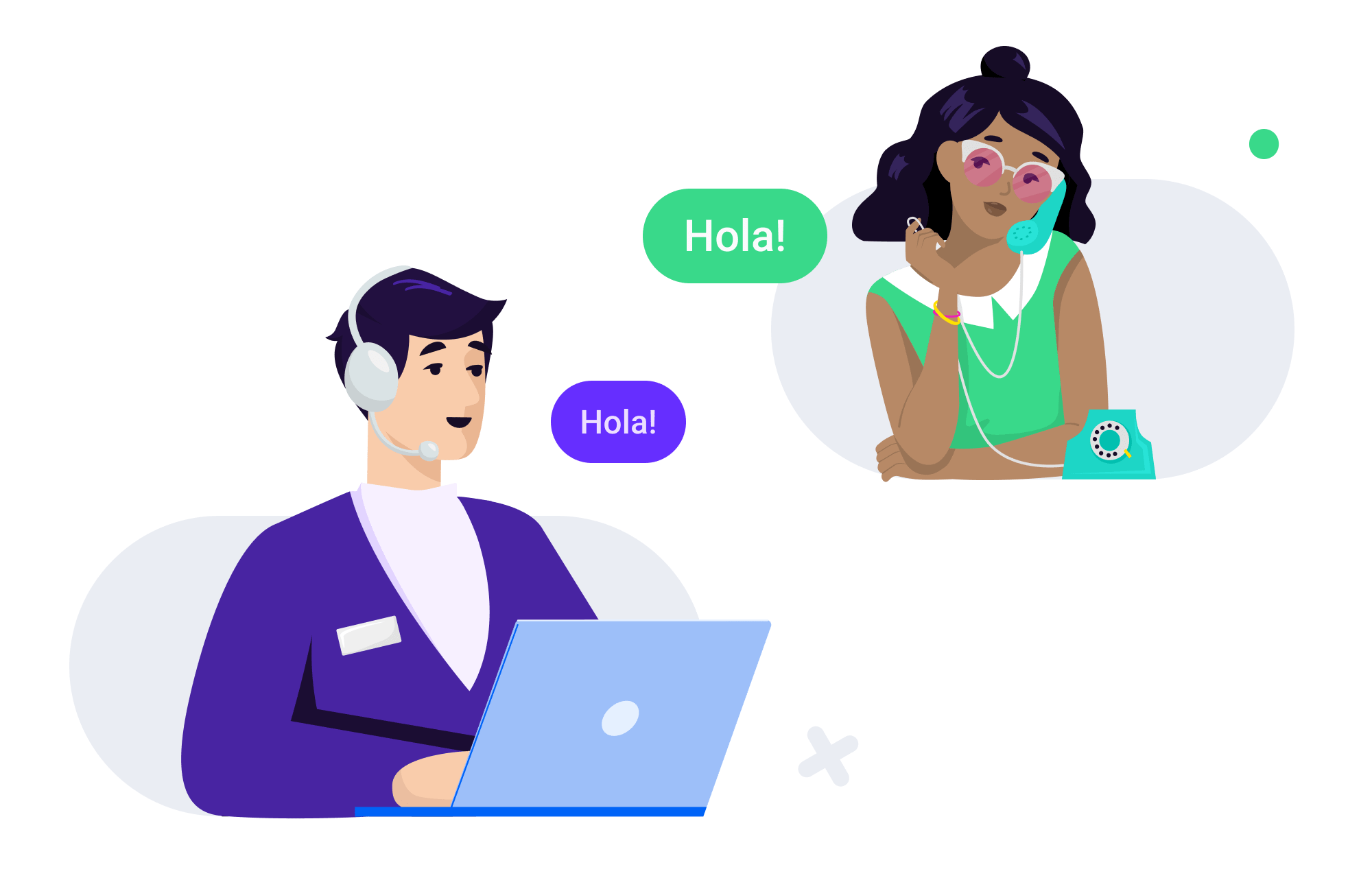 For example, a customer who prefers to speak Spanish is connected to an agent proficient in that language. Customers are directly connected to an agent with the skills to assist, saving customers time. There's no bouncing between agents to find one in the right department to help.

Not every customer support agent can handle every inbound customer call. If a customer happens to interact with a live agent who can't provide the individualized help required, that customer might feel like they've had a bad CX with your brand. As we pointed out earlier, one bad CX can turn consumers away. That's why it's critical to connect each customer with an agent best-equipped to provide individualized service.
Improve voice integration with interactive voice response (IVR)

IVR is a technology that enables computers to guide phone callers through digital self-service menus. The way to truly improve voice integration is with smart, conversational IVR. Conversational IVR literally understands the caller—spoken-language analysis occurs through a natural language processing (NLP) system that integrates AI into the IVR. This integration allows customers to ask open-ended questions and converse with IVR in their normal speaking voice.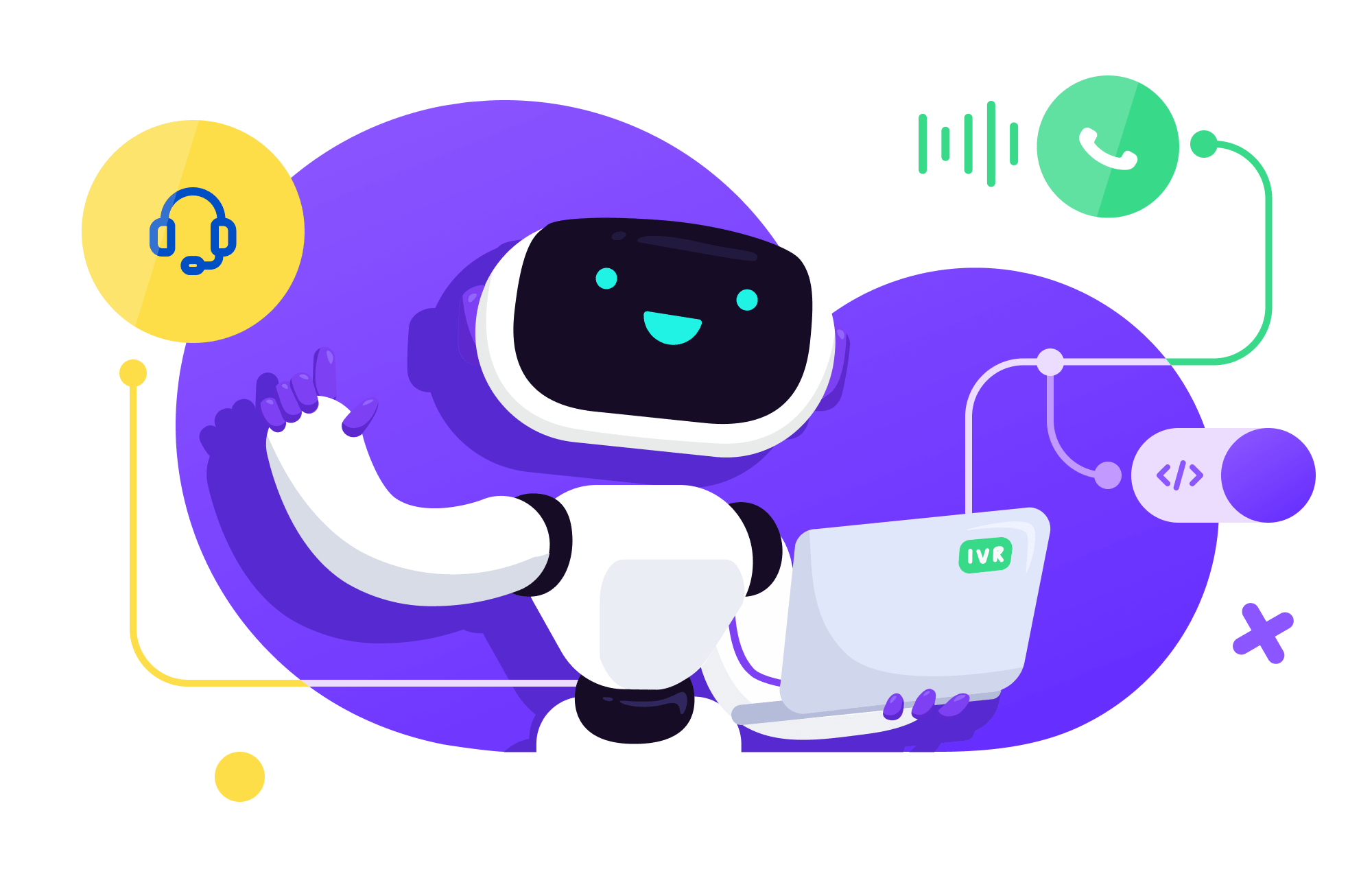 Voximplant Kit comes ready with built-in IVR technology that supports 60 different languages, many with distinct regional dialect options—an ideal solution for providing personalized service to a linguistically diverse consumer group.

Sometimes the fastest or more efficient way to a customer's inquiry resolution is through helping the customer handle their issue independently. You can give customers a way to resolve issues without a live agent while maintaining a human-feel to the interaction with conversational IVR.
Learn how your personalized service efforts are paying off

Getting customer feedback is important to determine if your personalization efforts are meeting customer expectations. After implementing personalized CX, survey customers to see what they like about their customer service experience with your brand. You can send out automated outbound phone surveys, analyze respondents' feedback, and use that data to see if the CX that you offer helps to strengthen the brand-customer relationship.

You can launch and customize your communication workflows with our no-code omnichannel cloud contact center, Voximplant Kit. And for more complex communication scenarios, we offer Voximplant Platform, an advanced, all-in-one solution. If you're ready to start delivering more personalized service, Voximplant supports your customer communication needs at any level.