Help Us to Build the Future of Communications
Join our team. We help developers and users without coding skills to build customer communications. We don't like bureaucracy and we work to get results.
About Us
Voximplant was founded in 2013. We offer the cloud-based Voximplant Platform that allows developers to build communications apps such as IVRs, video conferences, live chats, and more. Customers without coding resources use Voximplant Kit, a no-code omnichannel contact center.
We serve more than 30,000 companies globally such as Burger King, Glovo, KFC, and 8x8.
The company headquarters is located in San Francisco and has people working in the US, the UK, Italy, Colombia, Brazil, Peru, and Russia.
Working at Voximplant
Our employees work remotely or in-person in modern workspaces. The Voximplant team currently includes about 200 members and we are continuing to grow.
Lack of bureaucracy

The best work happens when you're free from constant meetings and reports. We let you solve tasks creatively.

State-of-the-art product

You will develop a truly unique product that is used by individuals and companies worldwide.

Training and development

We invest in our employees. At Voximplant, you'll have product training and courses with invited experts.

Flexible working hours

We'll accommodate the schedule you're used to. Start when you feel comfortable. The key is the end result.

Ambitious team

You will work alongside young and ambitious experts.

Career development

Many of our employees started out with little background but wanted to grow. Now they occupy top positions.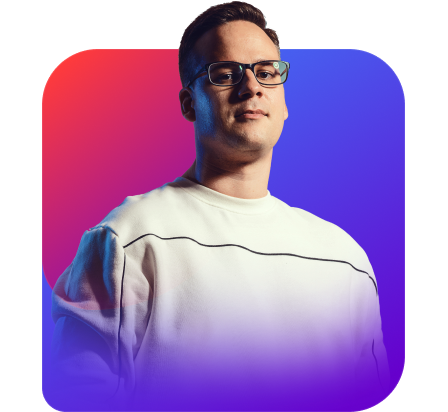 It's impossible to build a sophisticated product working alone. Our team is result-oriented and ready to work hard. At the same time, we believe you can only make a difference if you enjoy the process. The Voximplant team is like a family of talents ready to change the world. Our doors are always open for new members.
Alexey Aylarov
CEO, co-founder
Our Mission and Values
Values

When searching for new employees, we focus on adequacy, honesty, and proactivity. It's important for us to hire people who perform their tasks efficiently.

Mission

We strive to make cutting-edge cloud communications the backbone of each company, from startups to large enterprises.