Softphone Guide — Overview & Definition
At the time, the emergence of the desk changed the way people conduct business. However, we are observing a switch to another piece of technology – softphones. Now, there is no need to deal with actual hardware and wiring setups. Instead, you can have the functionality of a business desk phone on any Internet-capable device.
Let's see how business telephony adapted to the digital age by examining softphones, their features, use cases, and the benefits they provide
What Is a Softphone?
As the name suggests, a softphone is a software-based alternative, to a standard desk phone, but with a plethora of additional functionality. It can send and receive calls (among other things) on any device that supports this kind of software. Instead of connecting to phone lines, softphones reach your voice service provider through a computer network.
A softphone is necessary for placing VoIP calls and video calls, which are incidentally only a minor part of the basic features of this interface. It comes in a variety of desktop, mobile products, and platform solutions. They typically take the form of dedicated voice-calling or chat applications or are provided as an extra embedded service on other apps (e.g., Facebook Messenger, Google Hangouts, Skype Business).
Standard Features
A softphone system gives you a variety of options when it comes to available features ranging from basic to more advanced. Ideally, users can customize the interface based on what suits them at the time. Some of the most popular features include:
Video calling – This allows you to see the body language and facial expressions of the participants, which leads to a more effective and faster collaboration.
Contact directory – A contact list is essential. Plus, it ensures you can import existing contacts and create new ones in a one-step process.
Extension dialing – This feature connects callers to dozens of different departments and employees.
Call transfer – Callers might reach the wrong department or the wrong extension in the right department. Or a particular operator might not be able to address a certain issue, so you'll want this feature in a softphone system.
Call hold – The system should be able to hold a person on the other end of the line while also displaying how long different calls have been waiting.
Caller ID – Identify an incoming caller by a name and phone number as well as, in some cases, location, associated billing or subscriber name.
Three-way conferencing – For some meetings, you will need to add a person whenever you need additional input and continue the conversation with others.
Presence – This feature allows everyone to see which coworkers are available or not.
Volume control and mute – Softphones give you mobility, but it also means that you may not be able to take the call everywhere.
DTMF dial pad – It is not necessary in most cases, but it may be important for phone menus and conference PINs.
Basic Requirements
Softphones require only two pieces of equipment:
A desktop or another computing device
A headset to use VoIP (a combination speaker and microphone).
You can install the softphone software on the devices which you primarily work on. For most people, it will be their desktop computers, but there are obviously other options. As long as the device can access the Internet (desktop, laptop, smartphone, tablet), the functionality will be available to you.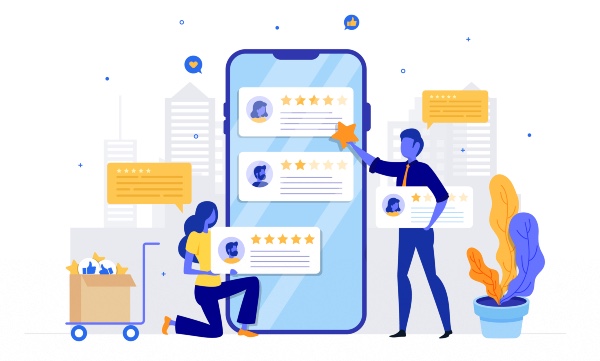 As for the headset, it determines the quality of the sound you will receive and record. If you want to have a great sound quality and voice clarity, you should look into noise-canceling headphones and microphone models.
Softphone Software
Once you are set on your devices, you can download the software directly to it. Luckily, setting up and implementation doesn't take up much time, and you can generally get everything in order in a matter of minutes.
The softphone application runs on standard operating systems (such as Windows, macOS, iOS, and Android) installed on a majority of computing devices.
Internet Connection Method
Softphone systems support any type of connection (cable, Wi-Fi, or mobile network). The only thing that matters is the minimum stable bandwidth. Below are the recommended speeds for optimal performance of your service.


If the advertised bandwidth from your provider is "up to50 Mb/s", you should take it with a grain of salt. Plus, the fact of whether or not you use a VPN and the local network configuration of the company also affects the outcome. The best way to make sure you have enough bandwidth is to test the actual speed through free services like speedtest.net.
How Is Softphone Useful?
Now, that you know how softphones are set up, let's look at how the functionality translates into business operations. Does this technology have real-world-value?
Benefits of Softphones
Softphones come with a wealth of advantages in the business world. Most of them come down to flexibility for workers and cost savings for the company. Let's look at what ways softphones surpass traditional desk phones.
Employee Mobility
Softphones make taking calls away from your desk or long-distance calls easy and hassle-free. All they need is to have the software installed on their computer or have their phones ready to go. Staff members will not miss out on opportunities because they are not in the office. All calls your employees make will appear with the same company phone number not to confuse your customers.
Reliable Data Storage
These platforms can store and handle significant amounts of data. By running your databases on multiple dedicated servers simultaneously, such a service ensures that everything is stored reliably. Essentially, the servers act as a backup for each other.
Maximum Efficiency and Interactive User Interface
One of the beneficial aspects of softphones is an interactive user interface. Users are offered a host of shortcuts and enhancements, which helps them carry out tasks more quickly and accurately. Whether they need to transfer a call to a colleague's computer, review voicemail messages, or look up the history of incoming calls, it will be done in no time.
Video Calls and Video Conferences
Instead of allocating your resources on expensive, top-of-the-line videophones, use the video calls feature via a softphone. Anyone who has the application installed on the computer and the appropriate hardware can participate in a virtual meeting. Additionally, you can host multi-party video conference calls, and you won't need to rely on third-party platforms.
Less Work Space
These days, many job seekers are looking for employers who support working remotely. As a business, you might also be interested in implementing policies to allow staff to work remotely. Softphones aren't dependent on office equipment.
Real-Life Examples
The demand for improving operational efficiency is relevant to many industries and sectors of business. Softphones can be successfully implemented in:
Education
Financial companies
Government sector
Retail
Transportation
Healthcare
Let's say you have separate offices spread all over the country or globe, whether it is a multinational contact center or several branches of one company. Most likely, they are serviced by different providers. Instead of making them deal with non-centralized telephony systems, you can migrate to the softphone system without damaging the daily operation.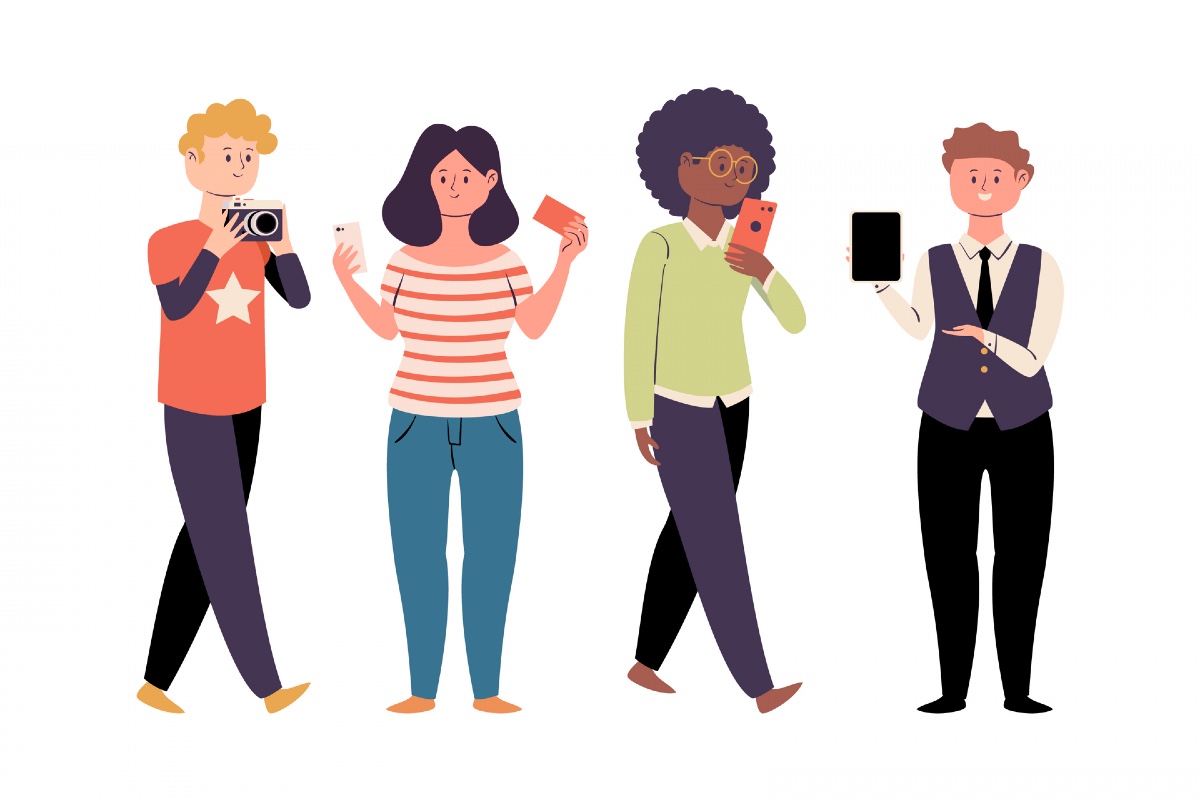 Alternatively, you may have a valued customer whose call you can't miss. While an account executive is away from their desk or you are experiencing a technical issue at one of your locations, you can transfer this call. If you don't want to frustrate the customer or have them calling your competitors instead, you can route it to another agent within the same telephony system.
How to Choose a Softphone
There are a lot of companies claiming to have the best service. But before you can adequately choose which one fits you best, you need to establish the unique business communications needs of your organization.
Here are essential points you need to learn answers to that will help you choose and adapt a softphone for your business:
What kind of business phone do you use or plan on using? Is it local, international, toll-free, or all of them at once?
Do you receive many outbound calls? What about inbound calls?
How many locations do you need to cover with your telephony system?
Does your business employ workers in several locations or provide employees with a variety of work options? How many employees work outside of your traditional office environment?
How do you collaborate as a team?
Should there be multi-language support?
Do you need more flexibility in your meetings?
Do you currently use MMS, voice, fax, and text messaging?
What are your requirements for audio or video conferencing?
How do you want the softphone to be integrated with your communications solutions?
The softphone solution should include basic and enterprise capabilities. Assess whether you need all of them and, most importantly, check if you can disable or modify them. Some companies will need the voicemail or call ignore features, whereas others won't.
Lastly, look at the maximum number of calls that the solution can support. As your business grows, you will need the phone system to sustain a growing number of callers, departments, and other expansions by your company. Thus, you will not need to restructure your communication system again.
In deciding which softphone system to use, there are always extenuating circumstances to take into account. At Voximplant, we will help businesses and individuals understand everything the system entails. Although softphones are a great resource, it's crucial to implement them correctly. We will make the transition quick and easy and instruct you on all features and aspects of the system being chosen.