Analyzing sources of customer requests is a very important business task. When you're dealing with web traffic, it's fairly easy to do — businesses can get behavioral customer data with the help of services like Google Analytics. However, when it comes to calls, it might get difficult. Today, we'll tell you about a simple solution for this problem, which is call tracking.
How do you analyze sources of customer requests when your clients make calls instead of submitting applications through the website? How is it possible for you to analyze conversions that happen after that? Calls do not provide accurate data on acquisition channels and customer behavior, like analytics services do. The solution for your business is simple: call tracking.
What is call tracking?
Just like the name suggests, call tracking is a feature for tracking sources of inbound phone calls. It monitors acquisition channels and helps evaluate their effectiveness.
Call tracking is implemented through a virtual PBX with different phone numbers, which are associated with different sources of incoming calls: a company website, a TV commercial, a search engine ad, a billboard, a social network or others.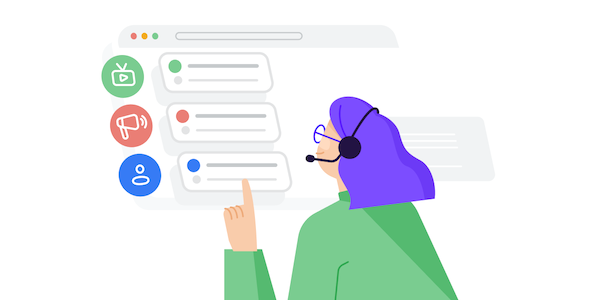 When the customer makes a call, the call tracking feature determines which virtual number has been dialed and then, using the virtual PBX, redirects the call to the real number of the company's call center.
Sales managers take calls as usual, but thanks to call tracking, marketers, analysts and managers get information about the advertising channel that helped the customer find out about the company. Call tracking records this data in the company's analytics system or CRM.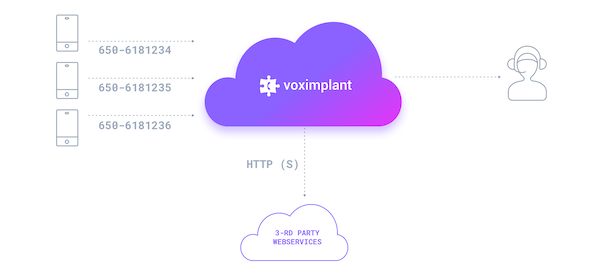 Types of call tracking
Call tracking can be static, dynamic and combined. Let's explore the differences:
Static call tracking

Separate virtual numbers are assigned to different advertising channels or advertising campaigns. Each number is forwarded to a real phone number, while the sources of calls are recorded. In this case, the company counts calls to each number, analyzes the data and evaluates the effectiveness of each channel or advertising campaign.

Dynamic call tracking

A separate virtual number is assigned not to advertising channels, but to each client. For example, an individual phone number is displayed for each visitor to a company's website. This allows you to evaluate if their visit is related to a specific query in a search engine, landing page and other user parameters, as well as take into account keywords of the call. Dynamic call tracking helps to analyze the effectiveness of each channel in more detail.

Information that you can obtain with dynamic call tracking:

- phone number;
- source of visit to your site;
- the name of the advertising campaign;
- key phrases;
- IP address;
- pages viewed, etc.

Combined call tracking

Combining dynamic and static types allows for recording data about all acquisition channels. Dynamic tracking is used for obtaining information about website visitors, while static is used for gathering information about offline advertising channels.
The Benefits Of Call Tracking
Call tracking is a technology that's similar to web analytics services, but it is not clicks that are taken into account, but calls. It allows businesses to:
track calls from different advertising channels (online and offline)
analyze and optimize advertising budgets
control sales processes
reduce the number of missed calls
Call tracking data improves marketing effectiveness. A business can abandon ineffective advertising channels and promotion tools and invest in the most effective ones.
Call tracking provides visual statistics on all numbers that your customers have used. For example, you can find out how many times a certain number has been dialed. If customers have dialed a certain number 202 times, while the other has been dialed just 7 times, it means that the second advertising channel is ineffective and it is pointless to invest in it. Dynamic call tracking can help optimize search engine ads, website keywords, landing pages, offline ads and more.
Information about all calls gets into the CRM system along with conversation recordings and it simplifies further analysis and decision-making.
Call tracking: Voximplant solution
You can easily identify the sources of calls, measure the effectiveness of your advertising campaigns and optimize customer interactions with Voximplant Call Tracking.
The call tracking feature can be implemented in just one month, and soon you'll be able get detailed analytical reports in a convenient format to optimize customer journeys.
Call tracking systems are in great demand these days. The need to calculate advertising costs and efficiently allocate resources to various advertising channels has made a great contribution to the growth of this demand. It's important for any business to get accurate reports in order to fine-tune advertising strategies. Call tracking is an important part of this challenge.
If you have any questions left, we're ready to tell you more about how call tracking can be beneficial to your business. Don't hesitate to contact us: