Bitrix24 Chooses VoxImplant for Web Calling
We're very excited to announce VoxImplant's integration into Bitrix24, the hugely popular social intranet for small businesses that's behind some of the web's most visited websites. Bitrix24, with around 100,000 customers, makes up about 50% of the commercial CMS market in Eastern Europe and its platform has been used to create high profile websites like the official website of the 2014 Sochi Winter Olympics Sochi2014.com as well as the official website of the Russian Parliament.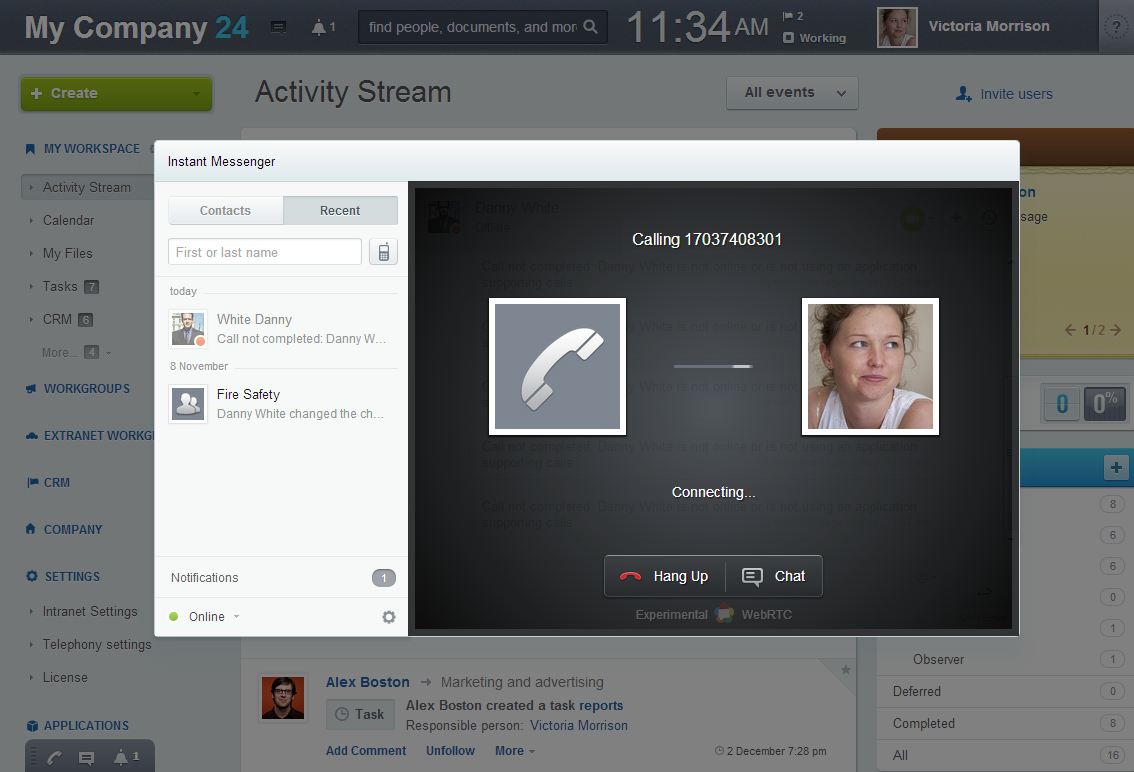 Bitrix24 chose to implement the VoxImplant technology because of its advanced technology (including WebRTC functionality) and low price. As Bitrix24's Chief Marketing Officer Dmitry Davydov said: "Everyone seems to make a claim that their IP telephony has the lowest price. However most vendors omit the fact that they charge a connection fee or that the charge for the first minute of a call is much higher than the quoted price. VoxImplant's low prices are as advertised and the technology is perfectly suited for our needs." Davydov expects VoxImplant's capabilities to be especially useful for Bitrix24's CRM customers who regularly engage in 10 to 20 second calls. These users can now place those calls directly from the Bitrix24 interface. We're thrilled to be part of a company and product as respected and popular as Bitrix24.