The UC Expo conference – the largest Unified Communications show in Europe – was held in London last week. The event brought together more than 100 leading experts in the field of cloud technology, artificial intelligence, cloud call-centers and communications collaboration. The speakers pool included c-level executives, consultants and analysts from major tech companies: Cisco, Microsoft, Google, Amazon. The number of attendees: 6,000+.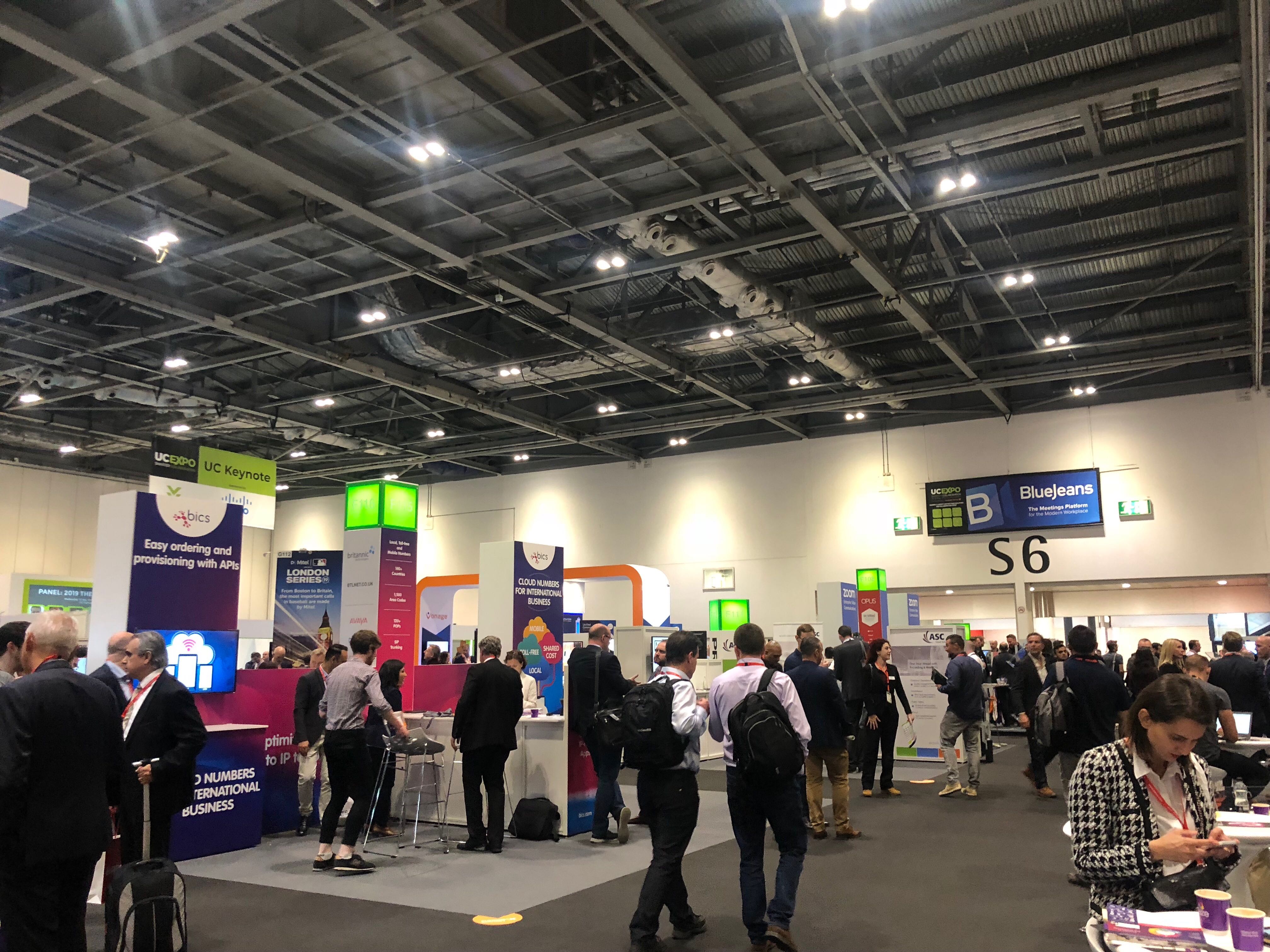 Almost hundred of brands presented its products in five different expo zones:
Video Conferencing;
Interactive displays;
Voice recording;
Cloud telephony;
Voximplant team visited UC Expo as guests. Two days of intensive work: meetings with potential customers at their booths and conversations with familliar partners from events we have visitied lately.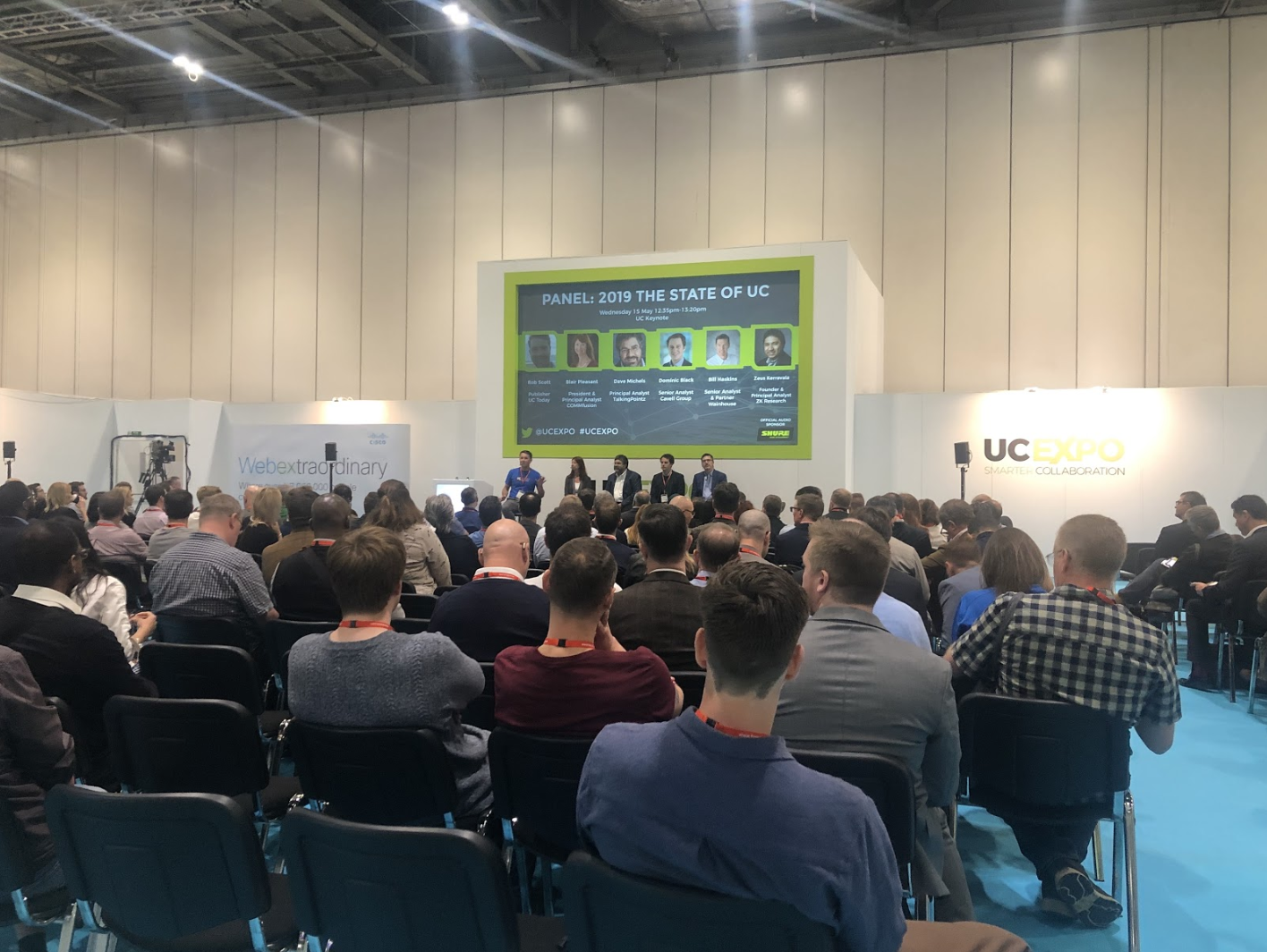 "UC Expo is a good platform to launch a new product, collect some industry insights and interact with companies interested in technological solutions. Despite the fact that this event wasn't as large as, for example, Enterprise Connect in the United States, the number of leads is comparable – around 200 guests visited each booth averagly per day. High attendance is a result of the venue configuration: panel rooms were located around the perimeter of the exhibition hall. Our team conducted over 50 meetings with potential customers and existing partners, " – says Sergey Poroshin, co-founder and business development director of Voximplant.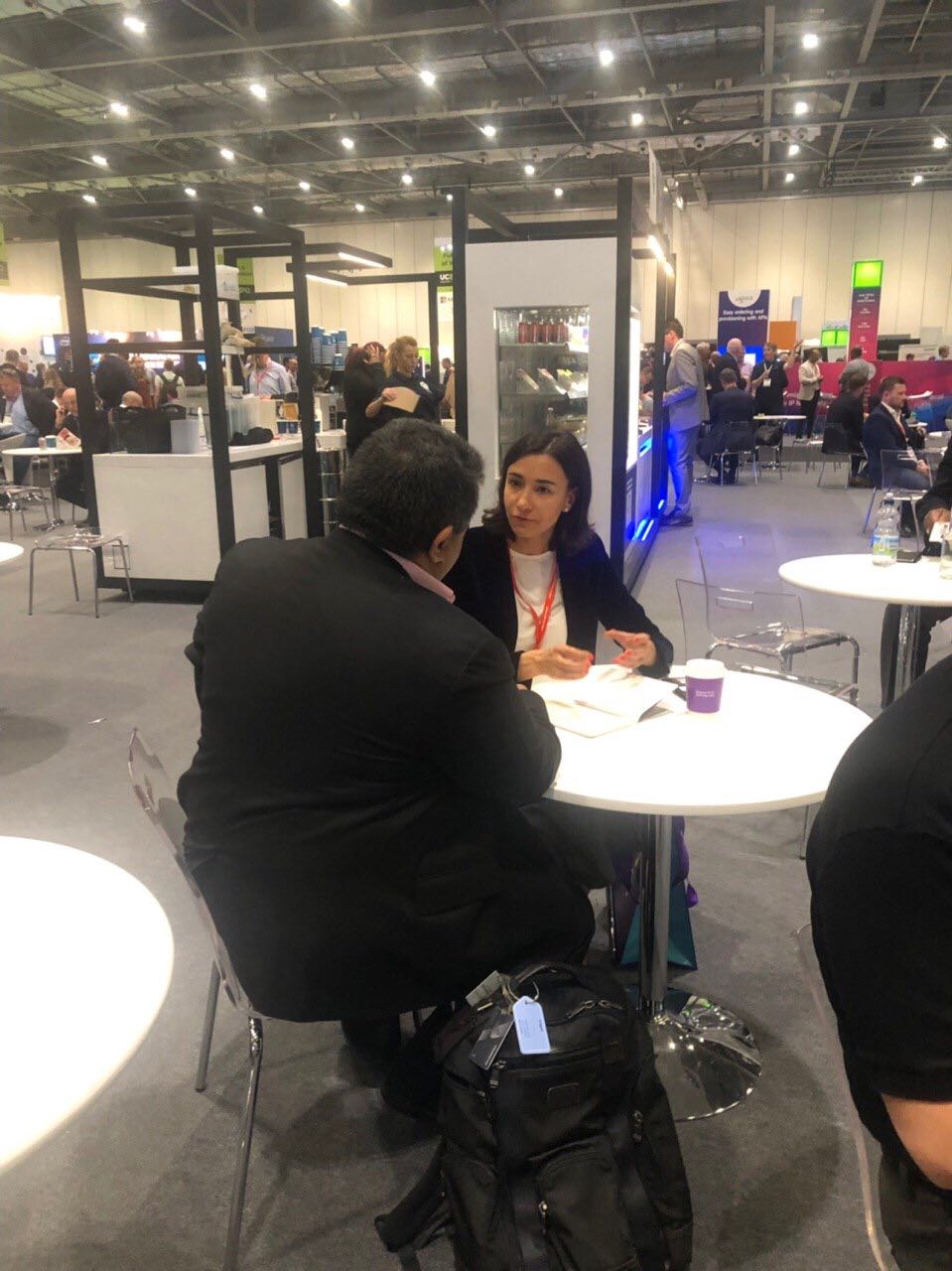 Share some news announced at the expo:
Main trend for major companies is the transition to full-stack solutions. During the Uc Expo UCaaS-products from Zoom, updated Jive from GoTo (with general communication functions) were unveiled. Also RingCentral added a contact center and a Dimelo platform to its portfolio, and PGi, one of the leaders in conference communications, introduced new UCaaS solution GlobalMeet.
How business can benefit of this trend? By purchasing the entire package from a single vendor, a company can easily integrate services with each other and quickly transfer data between different platforms. Consequently this provides faster and more efficient end-user inquiries.
But the most pleasant insight is the conirmation, that Voximpnat solutions meet the global trend. In private talks with multiple partners, we recieved warm feedback ragarding the angle of Voximplant development.