This APIdays event took place at Amsterdam, where 1000+ experts have discussed the current state of API. In the world of everything mobile, API is a king for seamless business collaboration. To get some brief understanding of the market, please click on the image below to see it in high resolution.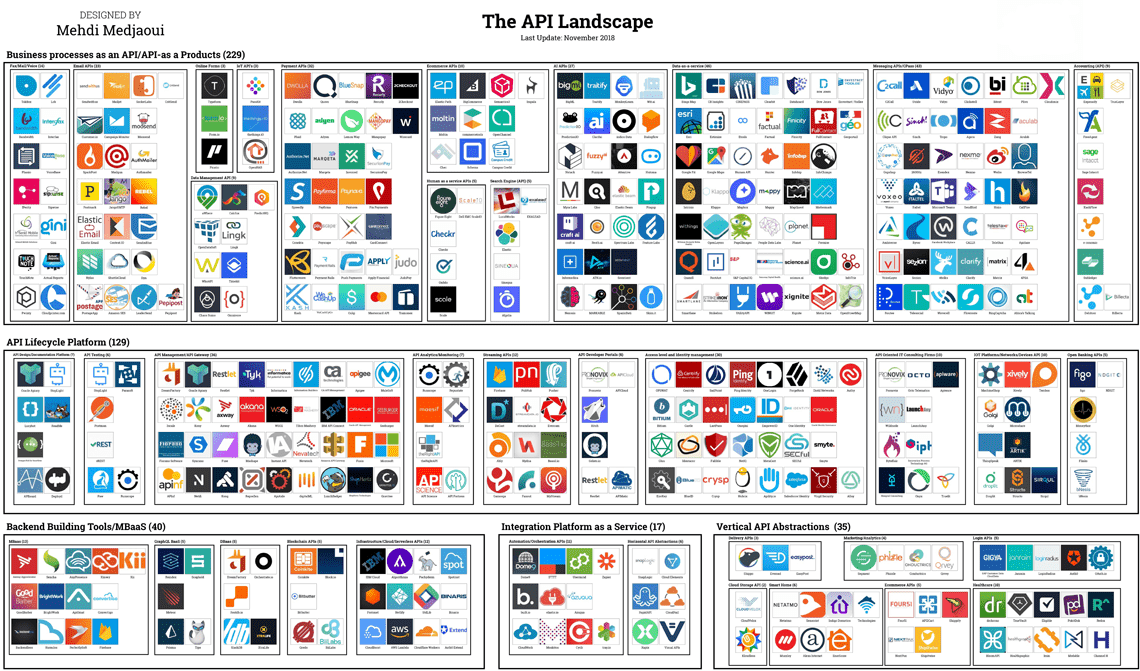 Voximplant and its crew were present at APIdays not just as attendees, but also as speakers. Alexey Aylarov had a track session about Intelligent CPaaS with AI-powered capabilities and a workshop where traditional development and visual programming were compared:
The three key takeaways from the APIdays:
The coexistence of CPaaS providers and big telecom companies will prevail in the upcoming decade. There is almost no evidence that major players are massively chasing communication platforms for acquisition.
Top cloud providers (e.g., Amazon) don't actively enter the CPaaS market too. Huge technology vendors are quite happy with current partnerships with CPaaS companies and prefer to remain in the field of internet, IoT, AI, etc.
Strong regional restrictions from state watchdogs prevent forming a Google-like CPaaS provider that might hold leading positions globally. On the other hand, that drives competition and encourages more partnerships.
And one more thing. Alexey Aylarov will soon publish a post on Medium based on his track session theses. Please, stay tuned for updates!