Our experts have identified 9 important customer service trends that you should know about if you want to keep up with competitors and improve the overall customer experience. Let's take a look at how customer service is changing along with technology in 2020.
Trend #1: Contact centers are adopting advanced technology
Technological advances are finding their way into customer service faster and easier than ever. All sorts of solutions have appeared to automate and speed up the work of contact centers — ranging from chatbots and voice bots to speech analysis and AI-based virtual assistants. All of these technologies are meant to simplify customer service and make all related processes more efficient.
It's only logical that companies keep finding new ways to use such innovative solutions. For example, a contact center can now use Interactive Voice Response (IVR) to route a customer request to the appropriate consultant. How does this happen?
If there's a relatively simple IVR in action, here's what happens: the client dials the number and hears a recording that lists his possible questions. Having chosen the appropriate one, the client clicks on a button. For example, "If you want to find out the current balance of your account, press one. To change your tariff, press two" and so on.
When using a more complex IVR, customers can select the desired category not by pressing a button, but by voicing their question. The answer is automatically recognized by the machine. Finally, now there are systems that allow you to ask questions in a completely free form, without listening to proposed options. In this case, it's not only speech recognition that's involved, but also Natural Language Understanding (NLU). After that, the request is routed to a competent agent, or sometimes the voice bot answers itself using the company's database.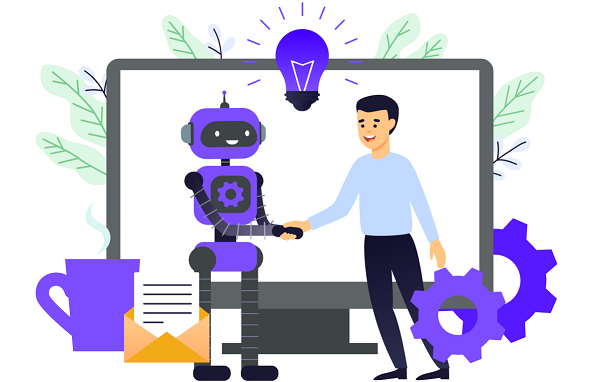 In the near future, the process of training virtual bots will become even more accessible, and they will be able to understand the mood of customers who reach out to the contact center. This can help bots choose the best conversation scenarios, making the call more pleasant for the client.
Robotic process automation software is in great demand today. According to IDC forecast, the market size will reach an impressive $3.7 billion by 2022.
"We expect robotic process automation to continue to grow well over the forecast period as enterprises focus on automation and, especially, the importance of task automation. Given the capital infusion into this market and the high level of interest in RPA, we expect vendors to deliver innovation into this market at a rapid pace," - Maureen Fleming, Program Vice President, Intelligent Process Automation.
Trend #2: Making customer service more intuitive and convenient
The devices of your customers keep getting more advanced, and with that, users' abilities and expectations are constantly growing. Your business cannot afford the mistake of lagging behind. Companies are doing their best to satisfy these ever-growing needs, making applications and websites more user-friendly and easy-to-use. Along with this, ever higher requirements for business are being set.
Nowadays, to provide a great customer experience, it's crucial to focus on the following:
Ease of use: an intuitive interface is a must, just like opportunities for self-service;
Convenient purchase process: let your customers avoid filling in a large amount of data, because this process can be automated. You can use voice bots for that. They are capable of synthesizing and recognizing speech, which allows them to call a customer and record their details to place or deliver an order.
Personalization: focusing on the requirements and expectations of every single customer helps to establish a strong connection with your service consumers.
Trend #3: Self-service is becoming a priority
Weak and poorly-made self-service options can lead to customer frustration and damage your business quite seriously. Remember that poor self-service is even worse than no self-service at all. When it comes to contact centers, the benefits can be numerous.
By saying self-service, we mean the ability of a client to solve their issue with the help of a voice bot, without talking to an actual agent. It is beneficial for both sides, since clients can find answers to their questions quickly and independently, while your employees won't be getting overloaded with tasks.
Companies' support teams receive a lot of calls, and most of them are easy to automate. For example, with a voice bot, you can find out the status of an order just by dictating its number - the robot will check data in the CRM system and provide all the necessary information.
In the modern world, self-service options are becoming an integral element of contact centers, because they allow meeting customers' needs and increasing brand loyalty as a result.
Trend #4: Customer surveys are the key to a better service
Companies rely on customer reviews to measure satisfaction with the service. Collecting feedback is an important process because it allows you to identify your weaknesses and quickly start improving them. It's crucial to be able to interview customers and encourage them to leave reviews. Customer ratings always give the best tips on what you need to focus on next.
Obviously, customer surveys can be automated as well, so that you don't waste the efforts of the contact center operators on reading the scripts over the phone.
Trend #5: Video is adding another dimension to customer service
As a new generation of technology-driven customers is becoming more financially independent, companies are facing the need to expand their options of communicating with their audience.
While customer service via video calls may seem like a novelty, in reality some brands have already taken this step forward. Amazon, for example, offers video support on its Kindle devices through the "Mayday" feature (it allows users to communicate in real time with an on-screen representative who can monitor and comment what's happening on the screen for assistance).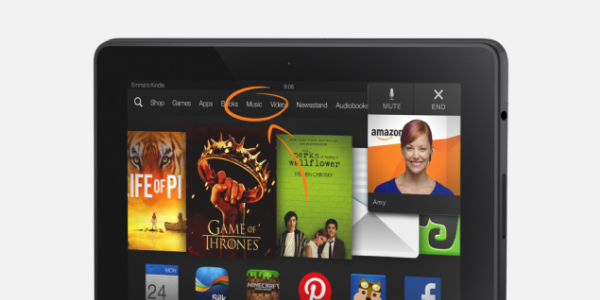 It is also worth noting that due to the changing working conditions, video format is now the most relevant option for many businesses and organizations, such as schools, fitness clubs and even apartment sale/rental services (the latter can offer the option of examining a house remotely). It is highly likely that this trend will continue getting even bigger, conquering new industries and verticals.
Trend #6: Customers are demanding privacy and transparency
Nowadays, while making a call to a support center, you can often hear the phrase "this conversation can be recorded." This is a measure that allows companies to analyze the history of customer requests and personalize its offers, as well as to keep track of general statistics.
However, you can make a big mistake by forgetting about the protection of private information, because its leak can cost you a lot of money. No one wants their personal data to be publicly available or to be harassed by companies with offers that the client has no interest in. It is very important to ensure the protection of personal and demographic data of each customer. The latest trend in this area is protecting data by storing it safely in the cloud.
Trend #7: Omnichannel customer engagement
One of the main sources of customer dissatisfaction is having to answer the same questions more than once. For example, if you want to know the solution to your problem, you can be endlessly transferred to a more competent operator, so you need to repeat the same thing to every employee over and over again.
This issue can be easily solved by:
Updating the information in the CRM system in real time, so that the employee who has connected to the conversation has all the data about the history of interactions with the client;
Using omnichannel communications: with the integration of all channels, an employee will be able to take the necessary time to resolve the issue without making the client wait on the line. Once they are ready, they will send a well-prepared answer via any convenient channel - whether it's an email, SMS or a messenger.
Trend #8: Balancing automation and human interaction
One of the most important trends in customer service will be finding the right balance between automation and employee support for customers. Having all of your service automated is not the perfect option, as there are always situations that require a non-standard approach, which means the help of a live operator is often a must.
Thus, in the script of your voice bots, it is necessary to have the options for transferring the conversation to a real employee.
Trend #9: Initiating communication with customers
Companies are getting better at predicting customer requests and solving problems before an annoyed client dials the contact center number. For example, housing and communal service companies can now accurately predict possible delays in service on weekends, since it's the most convenient time for people to call and solve their issues.
Such companies often offer help and self-service options to their clients during peak activity periods by sending emails or other types of messages. It effectively reduces the number of incoming calls to the contact center.
Conclusion
Knowing and following these 9 big customer service trends is a must if you want to improve the quality of your service and get ahead of competitors. Our technological landscape changes very fast, and we hope that the information in this post will help you adapt to the current realities. Using the tools and solutions mentioned in this post will allow you to boost business processes in the company and make them more efficient, reducing the workload of contact center employees. All of this will inevitably result in increased customer satisfaction and, therefore, growing brand loyalty.
If you have any questions, do not hesitate to contact us. We are always ready to share best practices and talk about ways of making your business grow.