Customer service interactions are increasingly taking on new forms. The number of interactions businesses need to process is growing, and technology can help them manage the load. There is a solution such as call center automation that utilizes your resources more efficiently while also providing better customer service. It enables companies to handle complex queries without the need for a human agent or at least to minimize their involvement.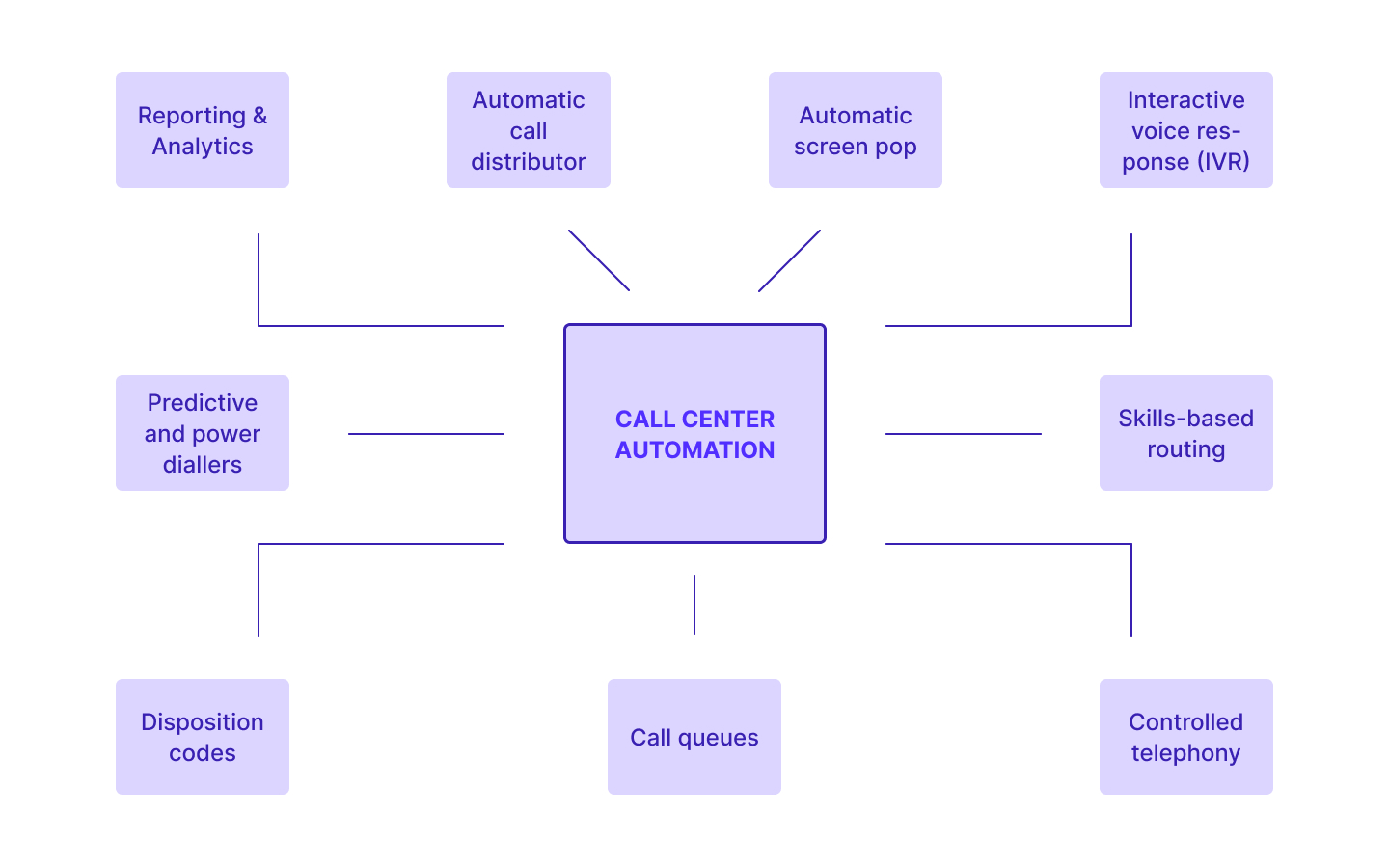 Why Call Center Automation Is So Popular
It may seem that every company is jumping on the automation bandwagon – but there is a good reason for that. Any industry could benefit from implementing technological advancements and accomplishing tasks faster. Here is why we are noticing a heightened interest in call center automation:
Demand for quick problem-solving – Live contact center operators are not always capable of addressing customer issues quickly. At the very least, they need time to hear the issue, check with the database, etc. Automated services can sometimes answer the queries almost immediately, which customers appreciate.
The trend for self-serving technology – Tech-savvy generations are not big fans of being put on hold. They would instead prefer to have digital-only interactions if it means they do not have to waste their time waiting. Businesses can fulfill this desire to be self-reliant with a human-free service.
The expectation of personalized service – Many customers grew to expect some level of customization, especially if they regularly interact with a brand. For example, if they have a purchase history or submitted personal information, they want future interactions to take that into account.
The popularity of messaging apps – Over the last several years, messaging became a preferred form of communication for large segments of the population. Interestingly, messaging became widely accepted not only in social contexts but also in business ones. More and more people prefer to connect with brands through messaging apps for the sake of saving time and convenience.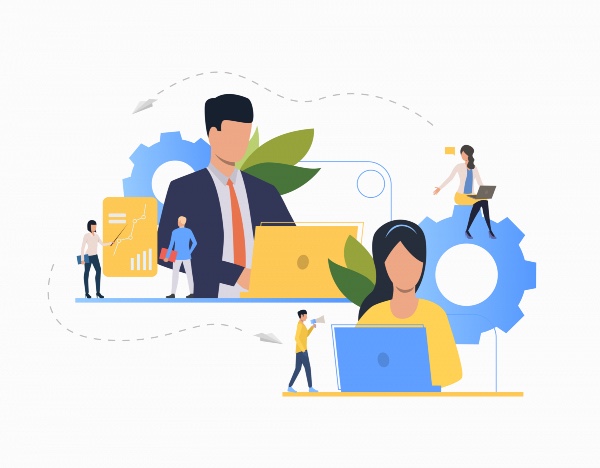 Types of Automations
There are lots of specific types of call center automation, so it's impossible to list every single one of them. Instead, let's explore some of the most common and valuable automation groupings so that you can decide which ones will serve your business objectives.
Automated Interactions
The term combines several tools that gather information about customer intent. These tools give agents an advantage of being familiar with customer's needs at the time of them making a call. For example, the brand has already gathered some data about the customer, such as purchase history or previous interactions. Then, an online knowledgebase for customer support or an AI-powered IVR gives the operator a better context about the customer.
Forecasting Automations
Contact centers collect an enormous amount of data on what customers want, lack or have issues with. Companies can put these sets of information to good use. Forecasting automation tools utilize various methodologies to process and analyze this data. As a result, it helps businesses to make predictions based on trends they discover in the process.
Workflow Automations
Call center operations often consist of routine working processes and eventually, agents might make mistakes because of this mundaneness. Workflow automation can be put to use in many different ways to simplify these operations. The tool can accomplish repetitive tasks, simplify switching between applications and interfaces, structure input user data or even take on the lead follow-up tasks.
Automated Agent Guidance
When on the call with a customer, operators need to be on top of their multitasking game. Agent guidance can suggest some solutions during customer interaction, troubleshoot the problem, offer legal advice, monitor compliance with industry regulations, etc. Overall, it helps your team carry out their work more efficiently by providing a personal assistance resource.
Sales Automations
The goal of sales automation is to speed up the sales cycle and improve conversion rates. The way these tools go about this objective is nearly as complex as the sales/marketing operations themselves. It can accomplish time-consuming tasks, while agents devote their time to more meaningful processes.
Scheduling Automations
The successful workflow of a contact center largely depends on the schedule and availability of needed agents. Automated scheduling helps businesses formulate the perfect scheduling to make sure there are no gaps or overlaps, no representative is over- or underutilized, agent availability is factored in, etc.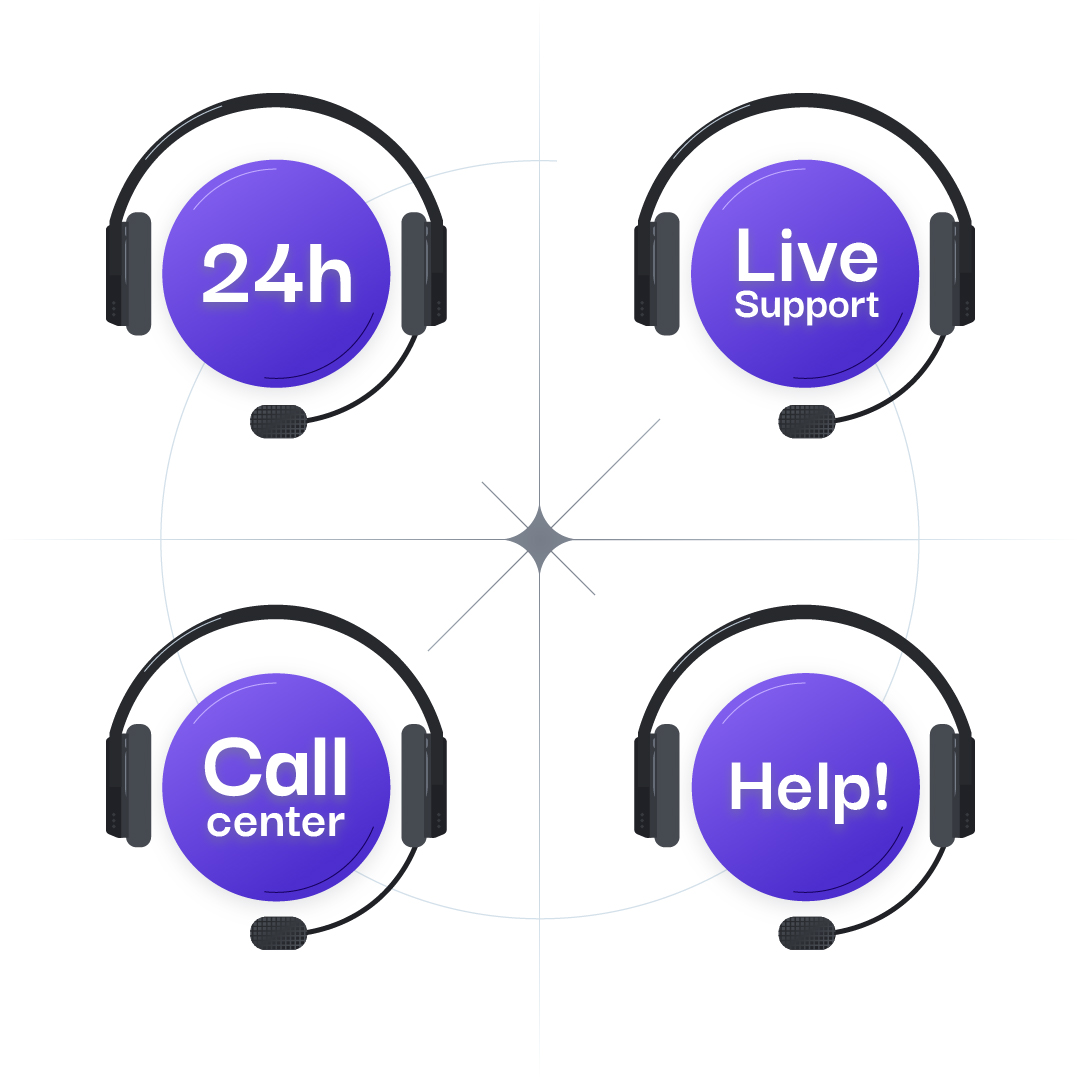 Automation Tips
The very process of automation does not give you a guarantee that it will operate successfully. Therefore, companies need to follow some rules if they want to implement automation tools correctly. Here is how you should approach it.
Understand Your Business Requirements
Unless you coordinate automation with your business objectives, it will not benefit your company the way you want. You may already have your requirements clearly defined. In that case, you need to integrate automation changes without disrupting your goals.
If you are not set on your business requirements, it makes sense to attend to that task in the first place. Business requirements usually consist of:
Project background – It specifies precisely why this project should take place in your company. Perhaps, you have reached the point when hiring more support agents makes your support team too big and you want to boost the productivity of individual workers;
Perspectives and features of the proposed solution – Every part of the automation system is not a cure-all by itself. You need to choose the ones that will fix your weak points, which, subsequently, will make the biggest difference;
Impact and affected parties – Automation affects not only customers but also workers. So, you need to make sure the changes will make a positive impact on everyone;
Constraints or limitations – Despite all advantages of automation, your staff need to be educated on the topic and have clear-cut rules.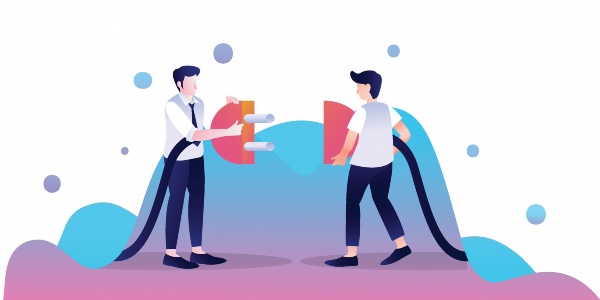 Figure Out the Best Time to Go Live
Not all customers will accept sudden shifts in how your company's call center operates. If you fully automate all processes and make your callers interact with a computer-generated voice, they may find it off-putting. And with such a competitive environment in today's market, clients have many other businesses to switch to. Make it a gradual transition or keep automated processes behind the scenes, such as fielding calls or directing inquiries.
Know Which Processes to Automate
As an extension of the previous tip, the ultimate goal is not necessarily full-company automation. Some links in the chain require human involvement, whereas others don't. As you learn more about your customers' needs and expectations, you will be able to pinpoint which exact processes can be improved. Using automation tools does not imply eliminating all tasks with human involvement but making some adjustments where it's needed.
Call center automation can fulfill tasks that are:
manual without necessity
time-consuming
repetitive.
Make Sure the Tool Is Easy to Implement and Use
Whenever you are introducing new technology into existing work processes, you need to help your staff adjust to the change. The automation technique should be user-friendly and intuitive. Preferably, your customer should not be able to notice that the team is only getting used to the new system.
New improvements will not be able to assist your team unless they are fully capable of operating the software and utilizing its functionality. Without staff training and support, you are even risking making the current situation worse.
Reasons Why Your Business Needs Call Center Automation
Automation positively affects different types of businesses for the following reasons:
Optimized call handle times – When done correctly, automation makes every process run more quickly and smoothly. In turn, this enhancement impacts customer satisfaction rates since they don't have to spend ages resolving their problem;
Minimal investments – It will not require significant additional investments to maintain the infrastructure. When you hire new agents, it usually costs thousands of dollars to train, which is not the case here.
Reduced operational costs – As you grow, you will not need to hire as much staff since the software can take on specific roles;
Employee satisfaction – Automation can free up employees from some tasks and allows them to focus on more fulfilling tasks. From a business standpoint, the happier staff is more productive;
24/7 customer service – The software does not need breaks. So, even if you configure the tool to accomplish basic tasks outside of working hours, you will still deliver always-on customer service.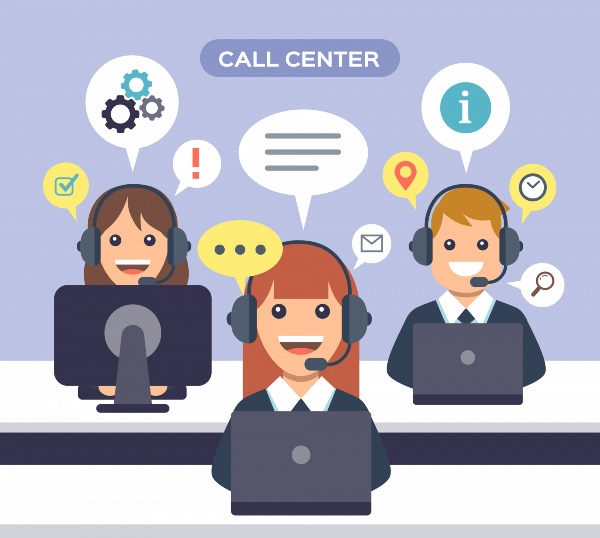 The types of industries/businesses that can benefit from call center automation include:
Healthcare – Advanced calling capabilities contribute to patient satisfaction and employee efficiency. It can improve appointment handling, complaint processing, post-discharge follow-up care, etc.;
E-commerce – Since you don't have live staff assisting your customers in the journey, customer center calls are one of the few ways people can engage with your brand. It is the time where you can make a great impression;
Telecom – There is a significant number of users that service providers need to handle. The auto operator will help to manage activated services, information about them and payment details. It can communicate with a client and remind them about unpaid bills, enter inquiries into the system outside of working hours;
Banking and finance – An automated system can provide clients with information about loans, help them choose the right financial service based on their demographic group, income, etc.;
Small, medium businesses and enterprises – The scalable nature of modern automation tools can improve agent quality in all kinds of settings, from companies that outsource call center operations to entire departments with huge calling volumes.
Conclusion
If you want to answer customer questions faster and with more accuracy, it makes sense to consider call center automation. While it may take some time for your team to get familiar with the new system, it will help them down the line immensely. The system will provide all the needed information about the customer, and some issues will not even require an operator's intervention. From a business and reputational standpoint, it opens up many opportunities to forward-thinking companies.