Convenience and Privacy with Masked Phone Numbers
Build customized unified communications that enables seamless employee interactions across channels.
Privacy for all your business communications
Your customers and employees would like to interact with your company's services, but they are reluctant to give out their personal numbers and reveal their identity. This option will allow them to communicate freely without revealing private information. You'll be surprised by how much they open up to you!
Avoid the risk of revenue leakage
Make sure all user interactions with your business take place on and not off your platform, while avoiding revenue leakage.
Tracking and analysis
Capture insights directly from your customers' interactions in order to gain insights about how you can better serve their needs and solidify your market positioning.
Why Voximplant Phone Number Masking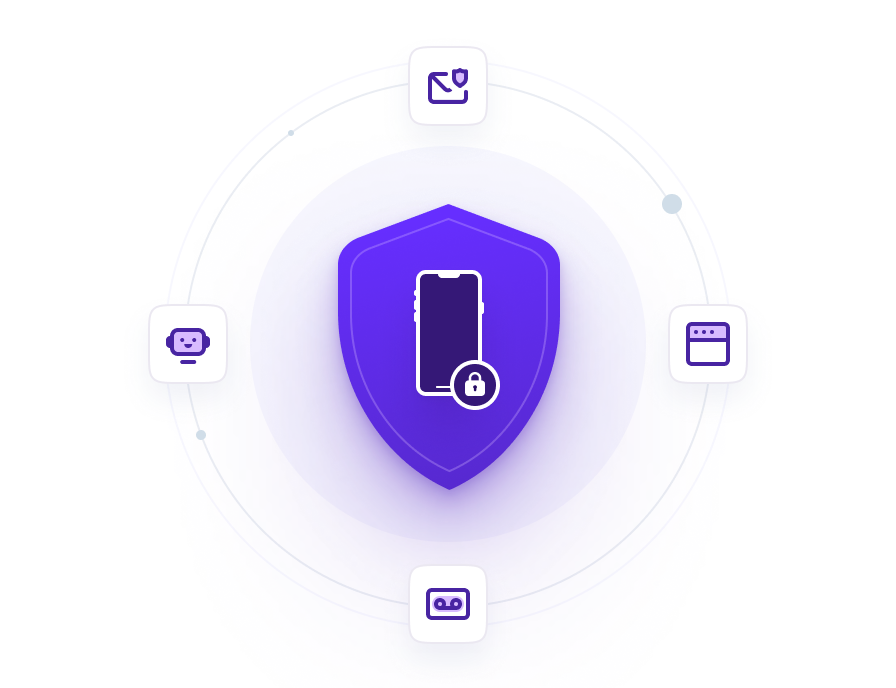 Communications channel flexibility

Keep a complete history of your calls in one place for easy auditing and easier access to rich customer insights.

Many convenient calling options

Calls to masked numbers can be placed over the phone network, embedded VoIP calling in mobile apps, or on any webpage. The choice is yours!

Enhanced user experience

Improve your phone masking with prompts, Smart IVR, interactive bots and more enables a better user experience as well as stronger security.

Phone masking for voice calls and SMS messages

Anonymize your voice calls, SMS messages or both. Once again, the choice is yours!
Phone Masking for Every Industry
The real purpose of phone masking has nothing to do with keeping customers in the dark. It is a useful tool for businesses across all industries to deliver a secured communications experience for everyone and prevent misuse of sensitive information. Phone number masking is the right way to go for every industry.
Classified services
Let marketplace buyers and sellers trade more confidently without jeopardizing their privacy and security.
Temporary sales offerings
Equip sellers with temporary phone numbers that can easily be disabled outside of regular business hours or when an offer is no longer available.
Deliveries, taxis, ride-sharing, house maintenance
Centralize interactions between service providers and customers (app users) under one company account for broad insights into your overall business communications. As the saying goes: "Knowledge is power!"
Anonymous debt collector phone calls
If debtors ignore your legitimate collection calls, reach them more effectively using an alternative masked number.
International business communications
Assigning virtual numbers to regions where you conduct business is more cost-effective than setting up call centers across the world.