Even the smallest businesses make plenty of calls on a daily basis. However, this can interfere with work processes and make collaborations less productive. Adopting a technology capable of solving inconveniences associated with traditional phone systems can potentially be a huge
benefit. Voice over Internet Protocol (VoIP) allows businesses to make calls over a computer or other data-driven devices. Also, it offers call forwarding, caller ID, voicemail, SMS, and video calls. VoIP transmits voice and multimedia content based on IP networking. In other words, VoIP makes calls over the Internet instead of the traditional Public Switched Telephone Network (PSTN).
How VoIP works
VoIP encompasses packet-switched protocols, which allow it to operate over computer networks. VoIP technology organizes voice traffic into digital packets. They are consolidated, transmitted over any VoIP-compatible network and reassembled once they arrive. In many ways, the process is the same as sending any other type of data, such as e-mail. Only in this case, the type of data converted is analog voice calls. The Internet protocols support corporate, private, public, cable, and wireless networks, which is a step up from PSTN connection through copper wires. This allows VoIP to merge telephone, video and data communication within the company into a single network. However, if you want to ensure the best and safest connection, consider using your VoIP on a private IP network.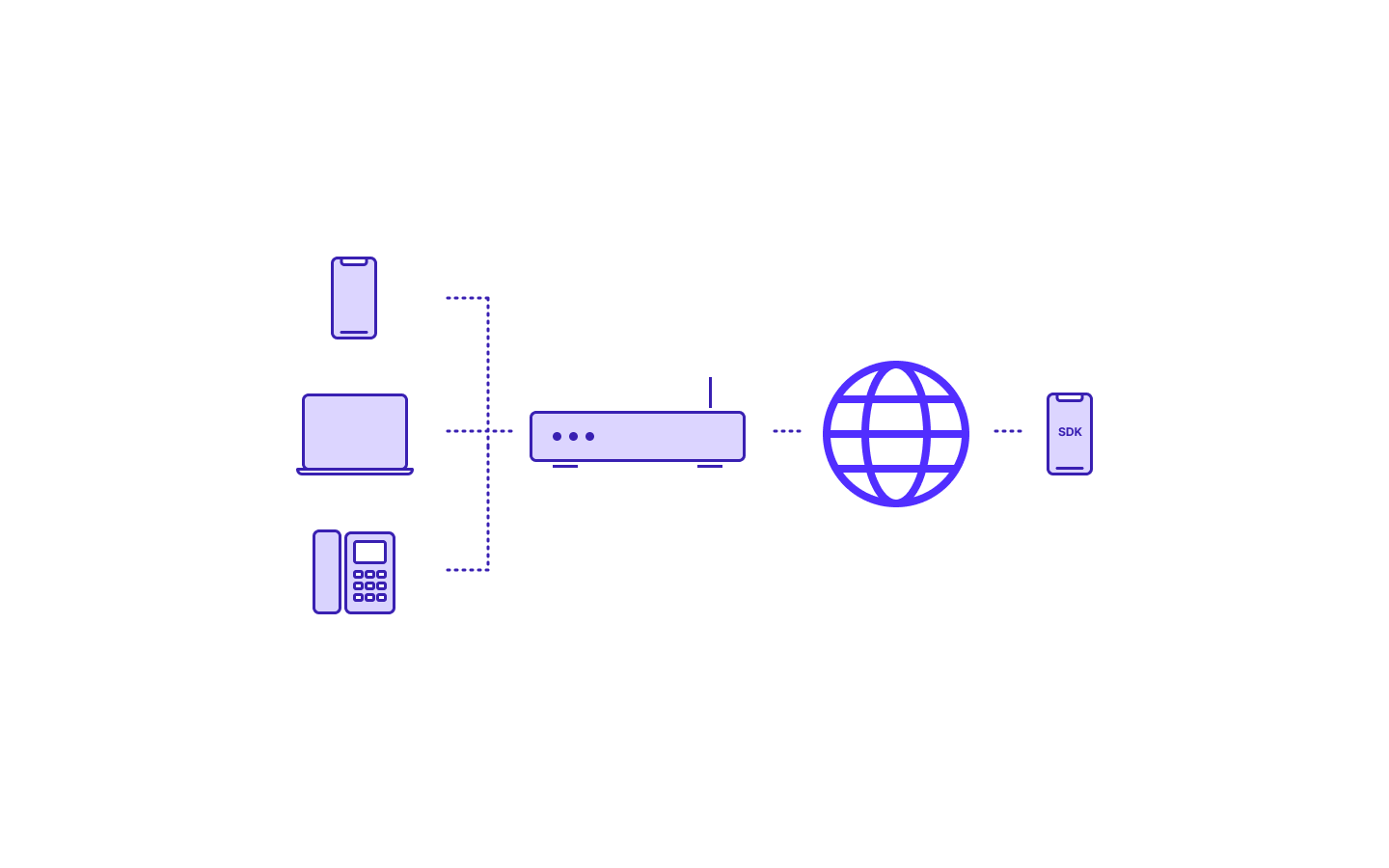 How VoIP works.
VoIP solutions are aimed at businesses wishing to communicate via any means and to any handset. Thus, daily interactions, such as calls, faxes, e-mail, voice mail, web conferences, etc. can be delivered over any Internet access device.
Types of VoIP
What makes VoIP one of the most versatile technologies is the possibility of choosing your hardware. Here are the types of receivers compatible with VoIP.

ATA
The ATA (analog telephone adaptor) is an analog-to-digital converter. It transforms a regular phone into a VoIP-enabled device. It connects your phone to the Internet for digital data transmission even if you have an old landline.
IP Phones
VoIP phones are often visually similar to analog phones. However, they do not run on a landline system. IP Phones feature more advanced functionality to handle the IP call. They are either connected to tour computer through an ethernet connector or your router.
Computer-to-Computer
This is the easiest way to use VoIP as any computer or smart mobile device support IP calls. All you need to do is make sure all participating parties have an internet connection, appropriate VoIP software, and a set of built-in or stand-alone microphones and speakers.
VoIP Protocols and Standards
There are many proprietary protocols and protocols based on open standards VoIP relies on. However, for the most part, there are only two main protocols to focus heavily on: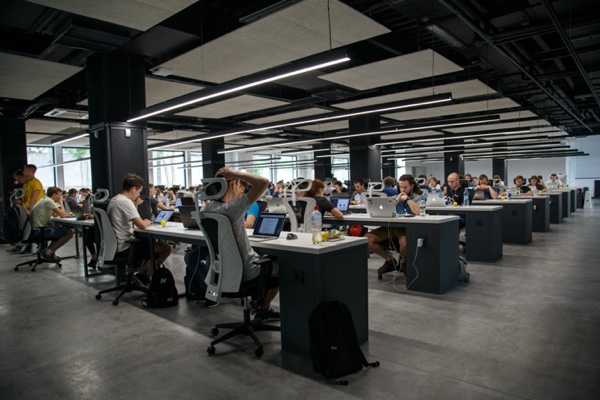 • SIP (Session Initiation Protocol) – it is the Internet Engineering Task Force (IETF) standard for multimedia communications in an IP network. The IETF has determined SIP to handle data and voice, which is less of a one-size-fits-all approach.
• H.323 – this protocol is designed for communication over packet-switched networks and includes multiple standards in one (H.323, H.225.0, H.245 and H.460). Nowadays, H.323 is the international leader for IP communications.
• Real-time Transport Protocol (RTP)

Other, less common protocols include:
• Media Gateway Control Protocol (MGCP)
• H.248
• Inter-Asterisk eXchange (IAX)
• Extensible Messaging and Presence Protocol (XMPP)
VoIP Telephony
VoIP telephony includes features and capabilities inherent to VoIP technology, such as converting an analog signal into a digital format or vice versa. It operates through hardware- or software-based telephones but the main principle remains the same. A hardware-based VoIP phone looks and feels like a regular telephone but differs in how it connects to the telephone network. Software-based IP phones contain a program that installs on a computer or mobile device. Here are the main differences between VoIP and landline phones:
• VoIP phones make and receive calls via the Internet.
• VoIP is not tied to a phone number but rather a user account.
• VoIP is not assigned to a location, while a landline is.
• Power outages and Internet disruptions will affect VoIP but not a landline.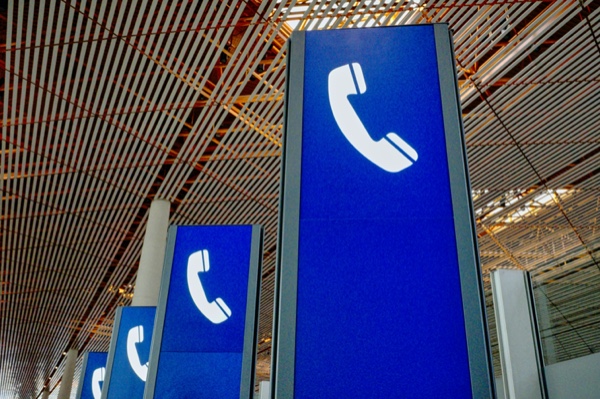 The Best Uses for VoIP
VoIP offers businesses various opportunities for how it can be utilized. For example, the VoIP system enables you to accomplish the following tasks.
Long-Distance Communication
If you need to make long-distance calls frequently for personal and business purposes, it can be done with VoIP. You can direct your calls to your cell phone, home number, or any other VoIP-enabled device with no need to register different numbers.
Conference Calls
Since VoIP ensures a converged data network, hosting multiple callers for a conference is very easy. There is no need to pay extra, which is especially beneficial for growing businesses. Also, VoIP makes face-to-face interaction with colleagues and clients accessible from anywhere.
Client and Partner Interaction at Any Time
You can make sure no urgent call is missed by transmitting it to another device if the office fails to answer. Also, VoIP allows you to forward e-fax documents, which reduces the waiting time.
Diverse Messaging
Take advantage of different messaging features, which allow you to maximize your time out of the office. For example, you can try out a Voicemail Transcription function, which converts audio into text messages.
Advantages and Disadvantages
Here are the most compelling advantages brought by migrating to VoIP technology:
• Saving money on communications services – for individuals, VoIP revolutionized worldwide voice calling. In addition to having an inexpensive system for employees and customers, businesses can also plug a VoIP solution into any existing network
• Portability and accessibility – you can have access to the system's features anywhere, from your house to airports and hotels. If you want, you can do your work on the go
• Increased productivity – VoIP renders the communication structure more efficient, while also creating better quality. It allows employees to conduct virtual meetings, share data and multitask without interruption
• Wide functionality – the capabilities of VoIP can be employed in many ways, which is great for flexible office arrangements.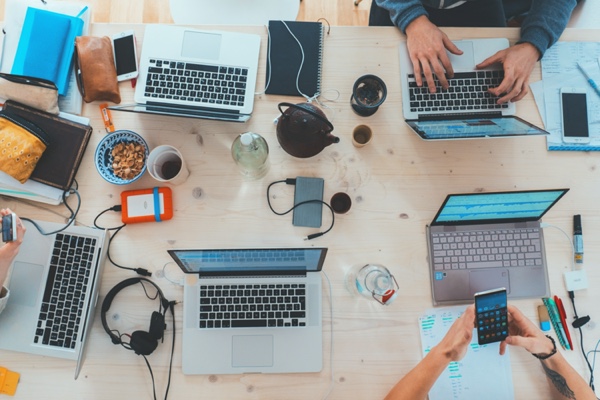 Here are some major flaws associated with VoIP technology:
• Varied call quality – audio quality may suffer from transmission errors. Users may have difficulties with latency, jitters and packet loss
• Dependency on the power source – if the power goes out, not only will your router stop working, but also any devices facilitating your Internet access
• Difficulties with emergency calls – VoIP is not associated with a geographic location, so a 911 operator will not be able to track it
• Susceptibility to security breaches – VoIP comes with security vulnerabilities associated with any other internet technology.
Conclusion
The transition of voice technology to VoIP has essentially made wired calling and regular landlines outdated. Even though VoIP quality is not as consistent as traditional forms of communication, the process of making a phone call has already been irreversibly changed. Being able to take calls outweighs the drawbacks of the technology. However, we can anticipate technological advances and changes in the VoIP industry. Expected trends include minuscule latency brought on by 5G, advanced security features, and an extensive shift to the Cloud, in addition to better value for the money. In other words, the growth of this technology may have a big impact on businesses of all sizes in the near future.