MAU and IP Messaging Billing Update
Voximplant offers a variety of subscription plans for developers. Each plan includes different limits of MAU (monthly active users) and IP messages.

There is a basic plan that is free of charge for those who either want to start working on the platform immediately or create an application that doesn't involve a large number of users. If, however, you choose one of the paid subscription plans, your account will be billed automatically based on the number of MAUs. Let's see how these automatic chargeswork using the Small Plan as our example.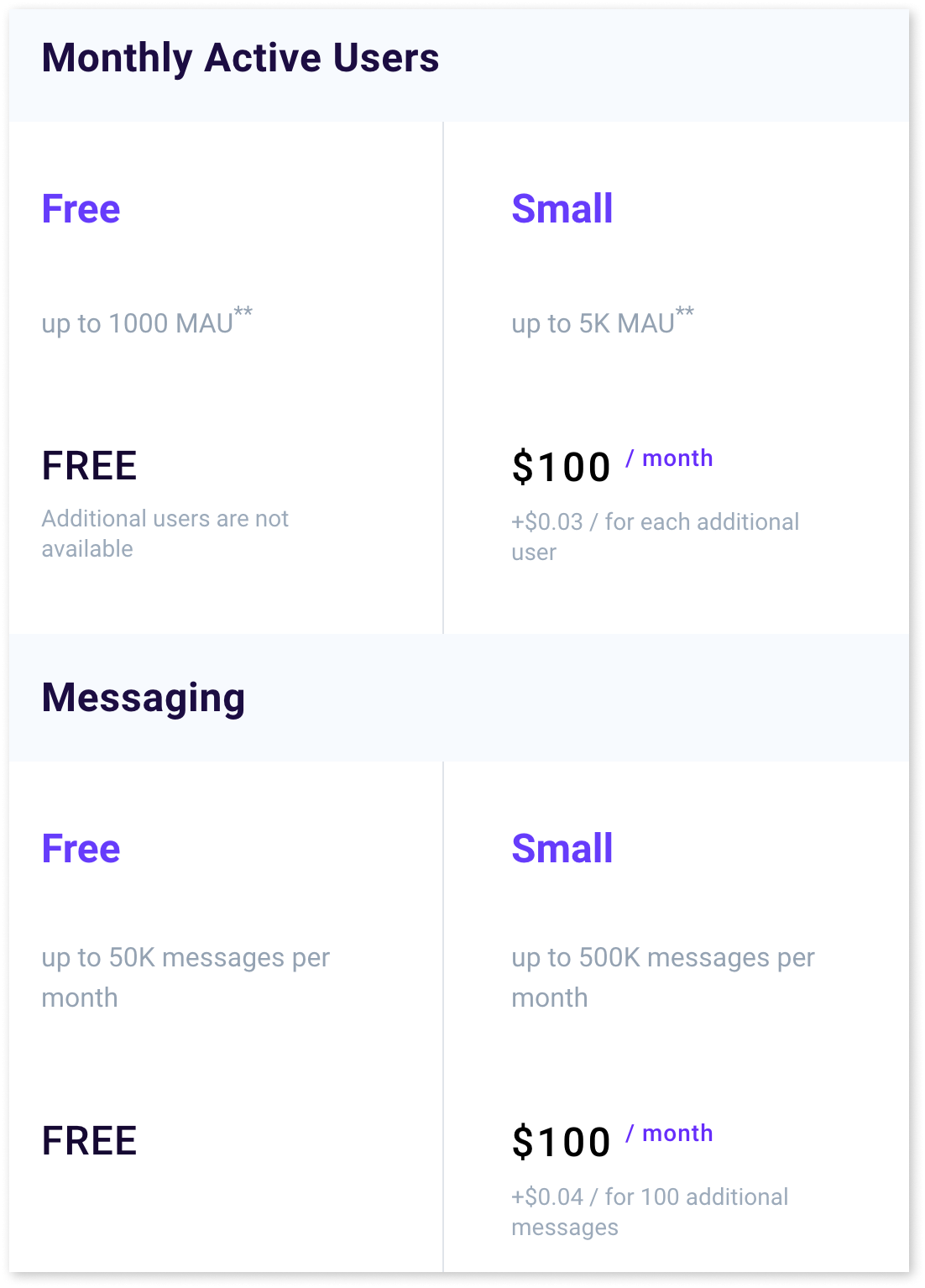 First of all, an application user is considered active if they have logged into the application using any of Voximplant SDKs at least once in a single month.
a little memo
"User" is an entity that is created in a Voximplant application.
Important aspects of the Small Plan are as follows:
• On this plan, a customer is charged in $100 increments monthly.
• If at some point, a customer exceeds the prepaid number of MAUs, they will be charged three cents for each additional user.
• These extra charges occur only once a month.
• Extra charges will recur every month until the number of MAUs exceeds the limit of 5000.
The same principle applies to IP Messaging billing except that billing is based on message increments of 100 rather than per message.
We hope this article was helpful.Feel free to drop us a line at support@voximplant.com if you have any questions.