The latest Smartcalls update is so significant that we decided to rebrand it as Voximplant Kit.
This update brings a new user interface crafted by our UX experts, along with new tools and features for even smarter call processing automation.
You'll be able to start using Voximplant Kit from February 5th. Let's walk through the major changes.
The main menu has moved from the top to the left and can be hidden to enlarge the workspace. Menu items have not changed but we added the dashboard with reports for campaign reviews at a glance.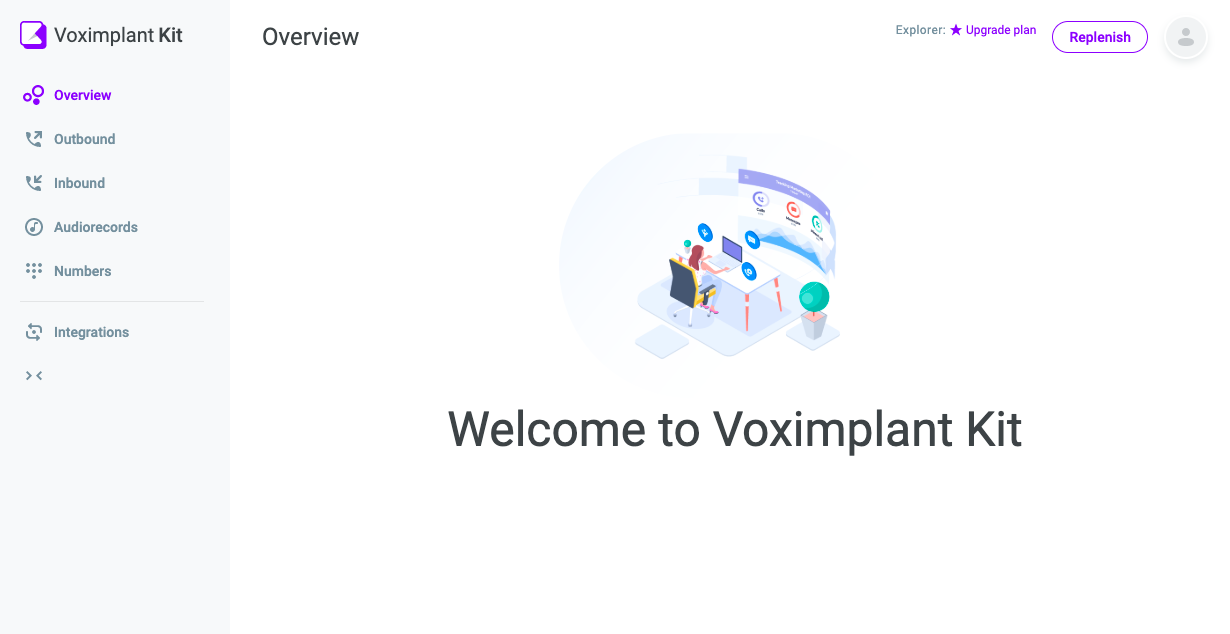 Now, you can organize your call scripts to folders and combine scripts by type (sale, service, etc.), department, or author.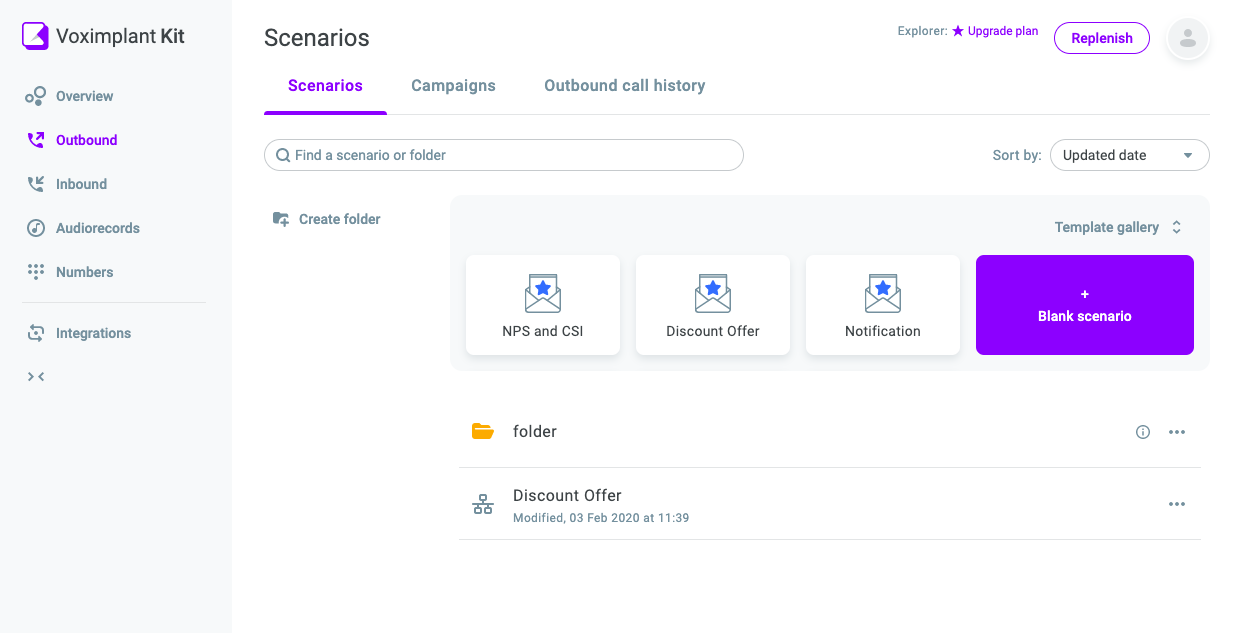 We have also improved the templates directory so it will be easier to find the appropriate scenario to quickly launch a call campaign or set up processing of incoming calls.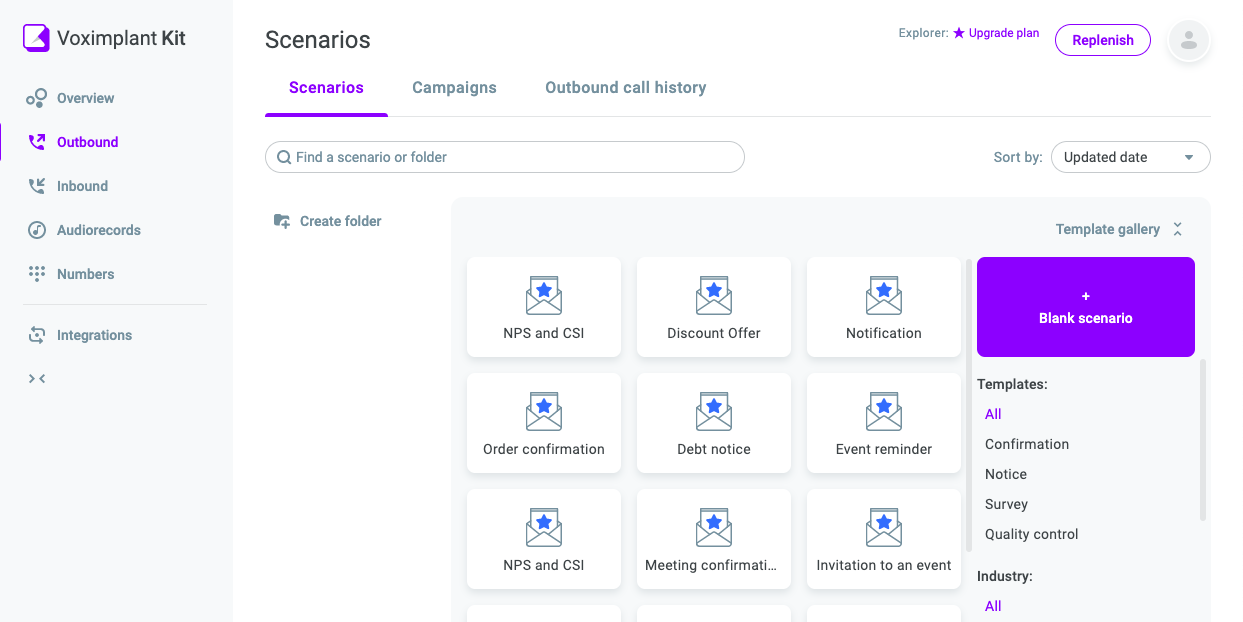 Fewer steps in the Outbound Campaigns wizard and the UI changes should make it more convenient to launch campaigns. There are only two steps in the wizard to launch campaigns via the API.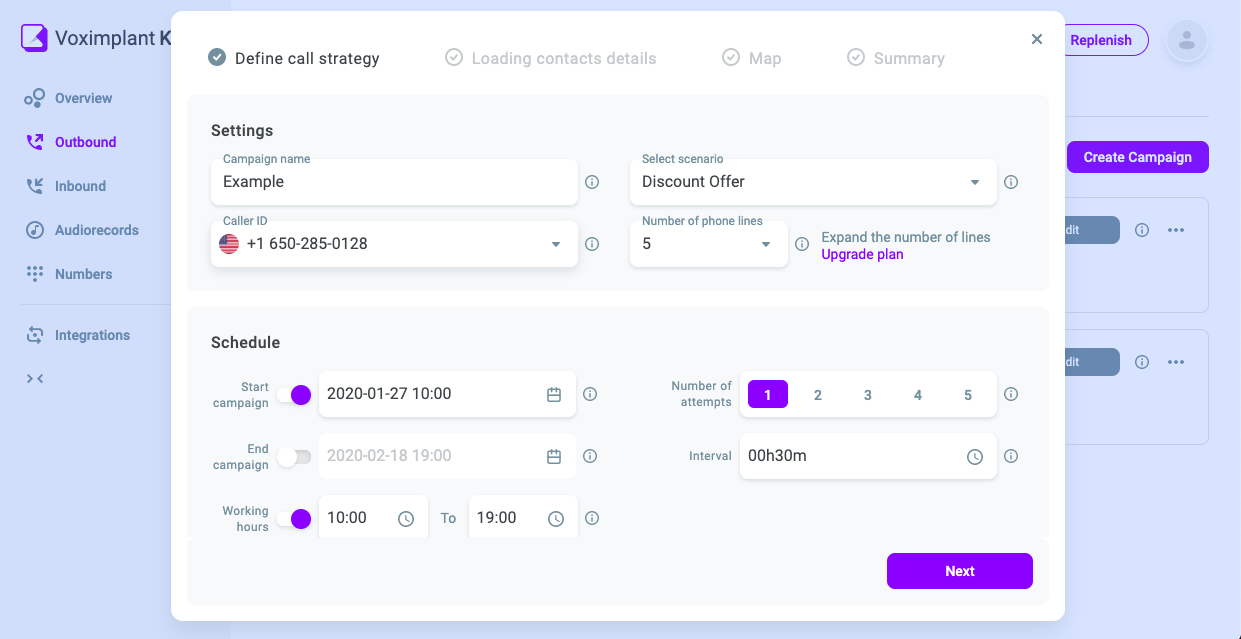 Smart IVRs can be implemented in the Inbound Calls section to process incoming calls. There are no campaigns involved; all that is needed is to bind the purchased number to the script.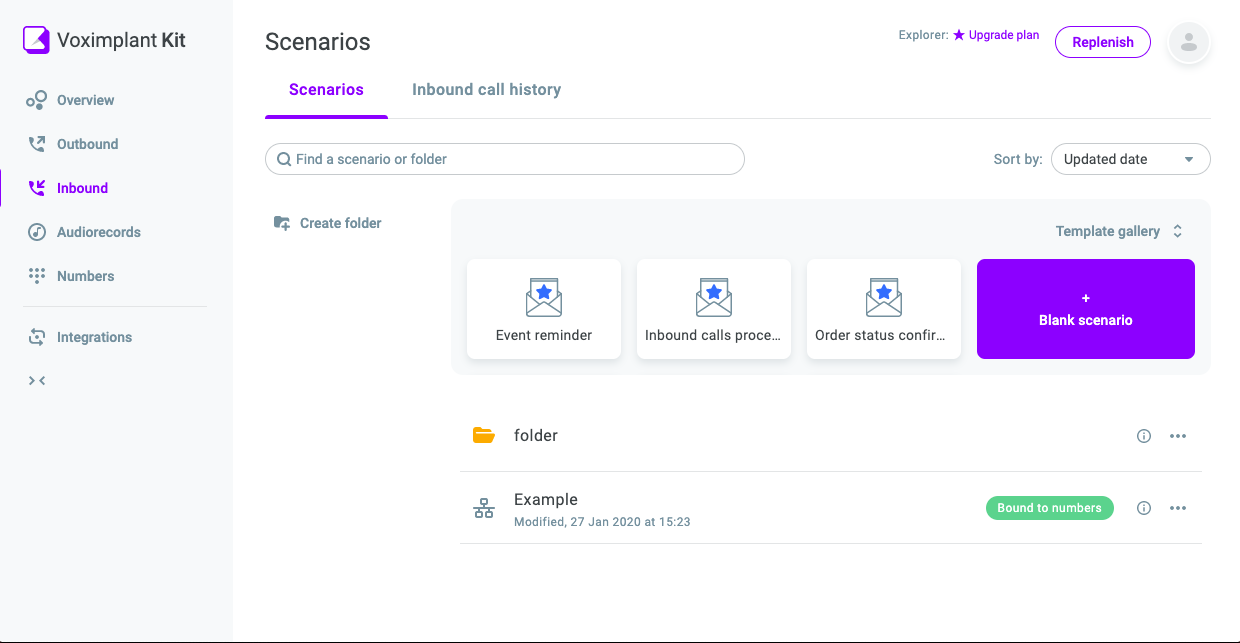 The Audio Records section now supports folders so uploaded files can be structured in a convenient way.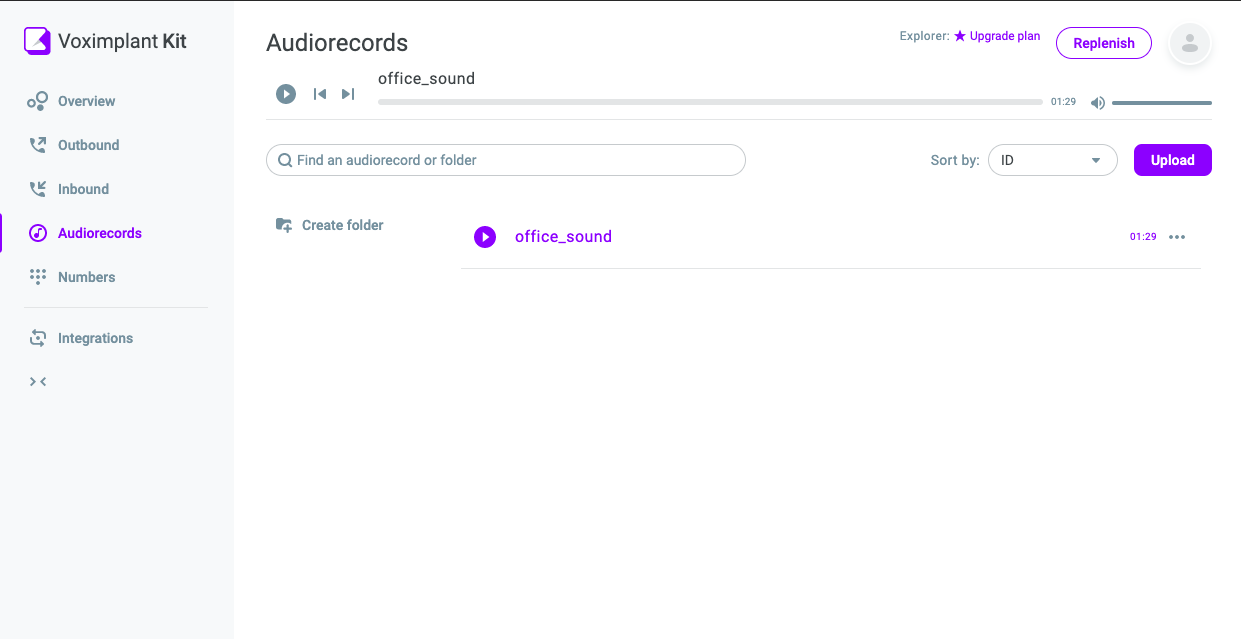 The biggest and most important part of the update is the new visual flow builder. It has been re-built from scratch to simplify and speed up the creation process of scenarios.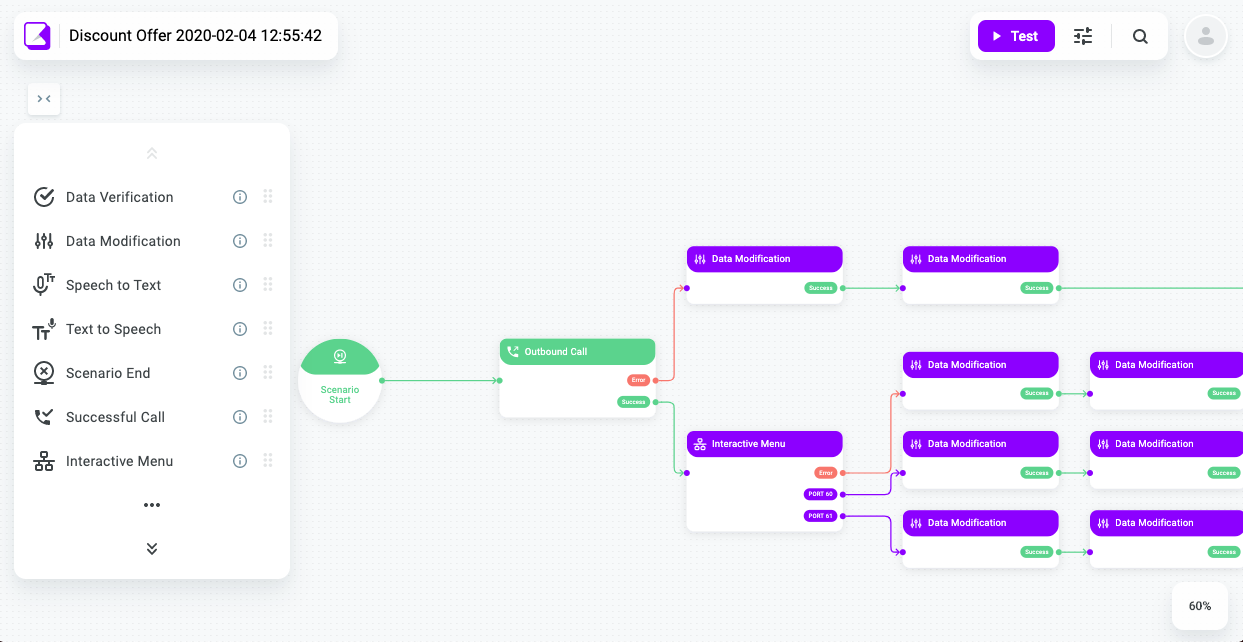 It's now possible to:
- copy and paste blocks,
- duplicate blocks (while retaining settings),
- change block colors for better visualization of scenario branches
- lock blocks if you are sure that in the near future you do not need to move them
We also added autosave and scenario edit history with undo and redo functions.
There is also a search bar in the visual editor now! It's very convenient when working with complex scenarios that involve large numbers of blocks. The search runs through block names, block content, variable names and values, and other parameters.
We have also improved the Interactive Menu block - now you can easily swap dictionaries. For example, if you wrote dictionaries first, and then realized that a dictionary with negative variants should be higher, just move it up via drag-and-drop. One more thing: the linked branches will also change their position if you swap dictionaries.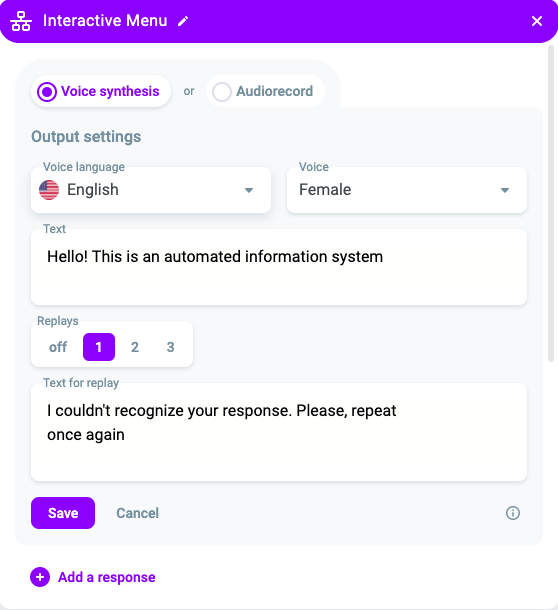 Want to test your scenario and see how it works in real-time? Now it's possible with the Test Mode! In this mode, the system will demonstrate how the scenario works by visualizing call processing. It will help you understand which blocks are used and how variables are changed, which makes scenario debugging much easier.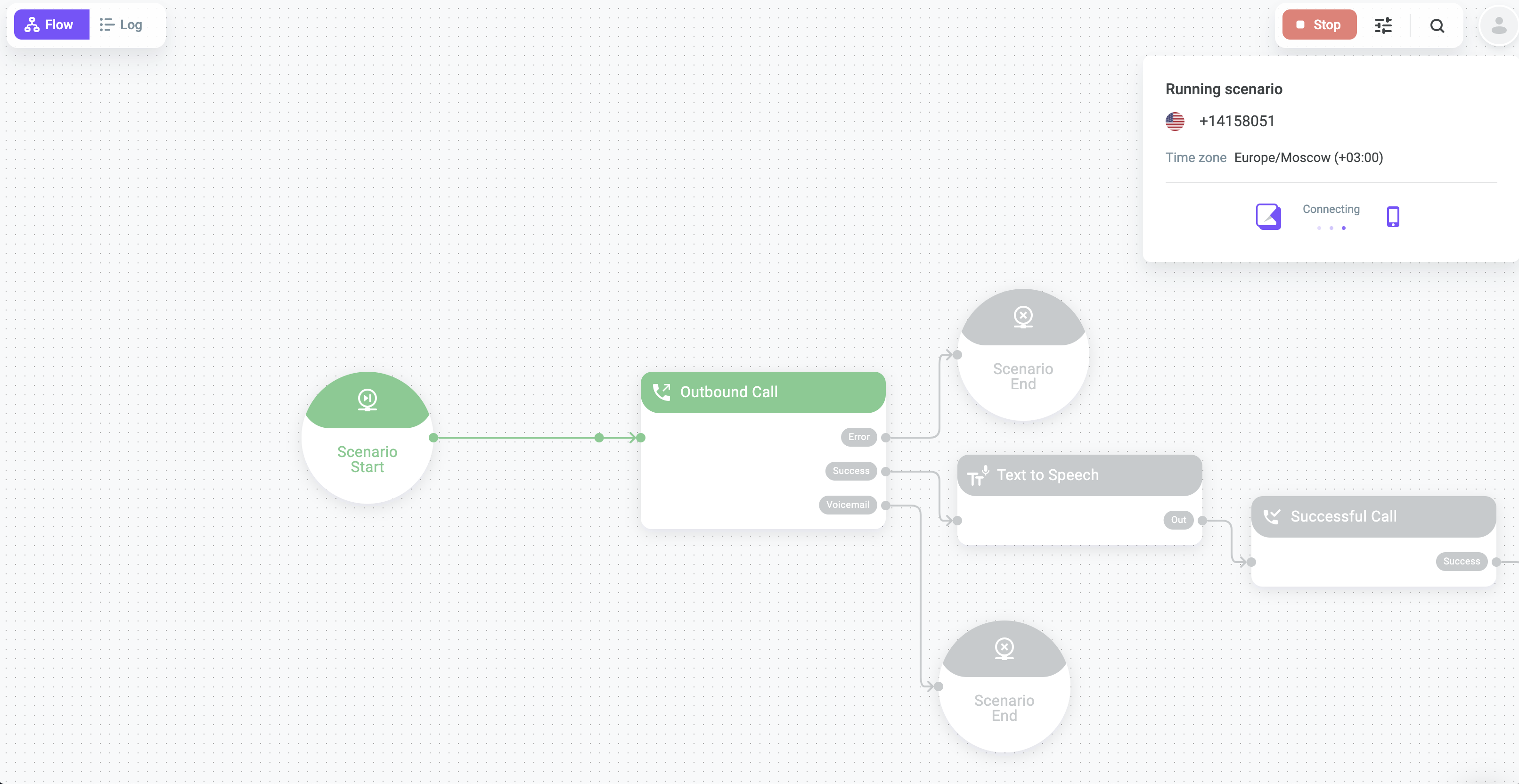 In addition to the call processing visualization, there is a call processing log. The log shows what happened at each moment of the scenario. Voximplant Kit not only shows how the script "runs," but also writes logs.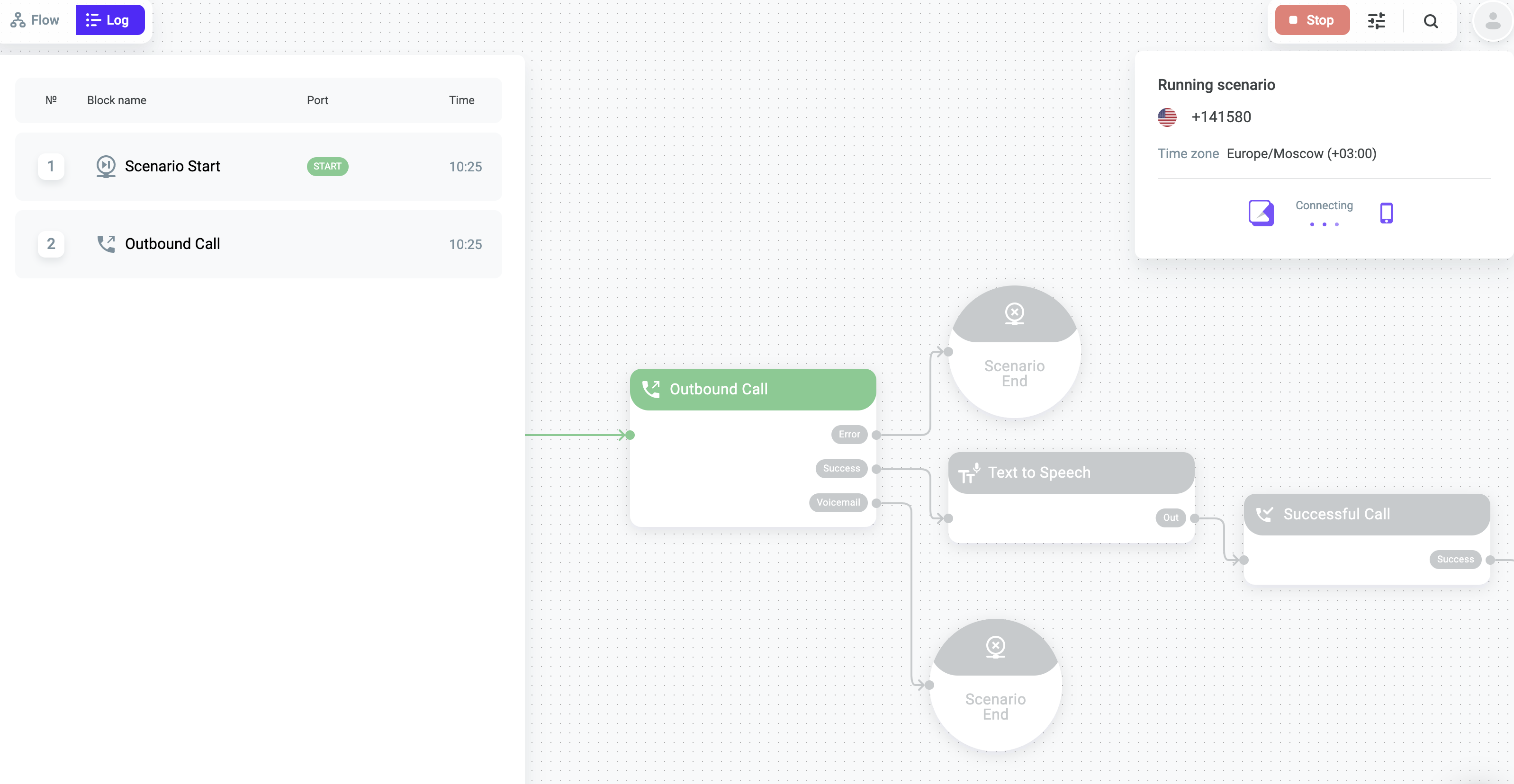 Among other changes is the ability to save the script in .png. as an image and automatically align blocks with the click of a button.
Now, you can take a snapshot of the editor window and save it as a .png. file with just one click.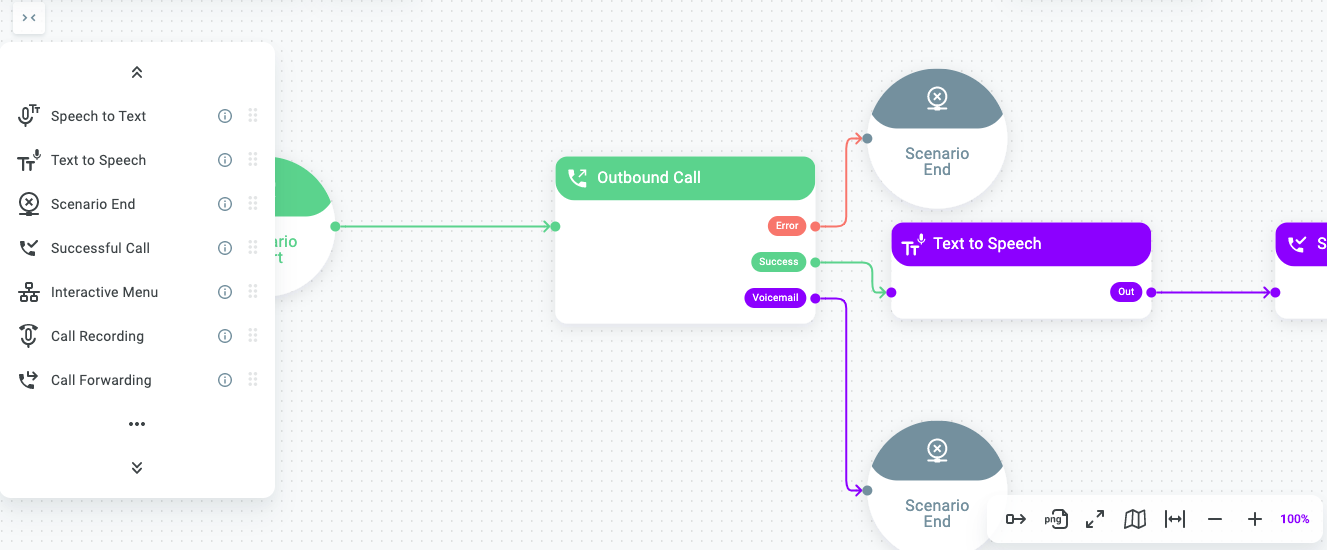 You can also rearrange your list of blocks so that the ones used more often appear at the top of the list.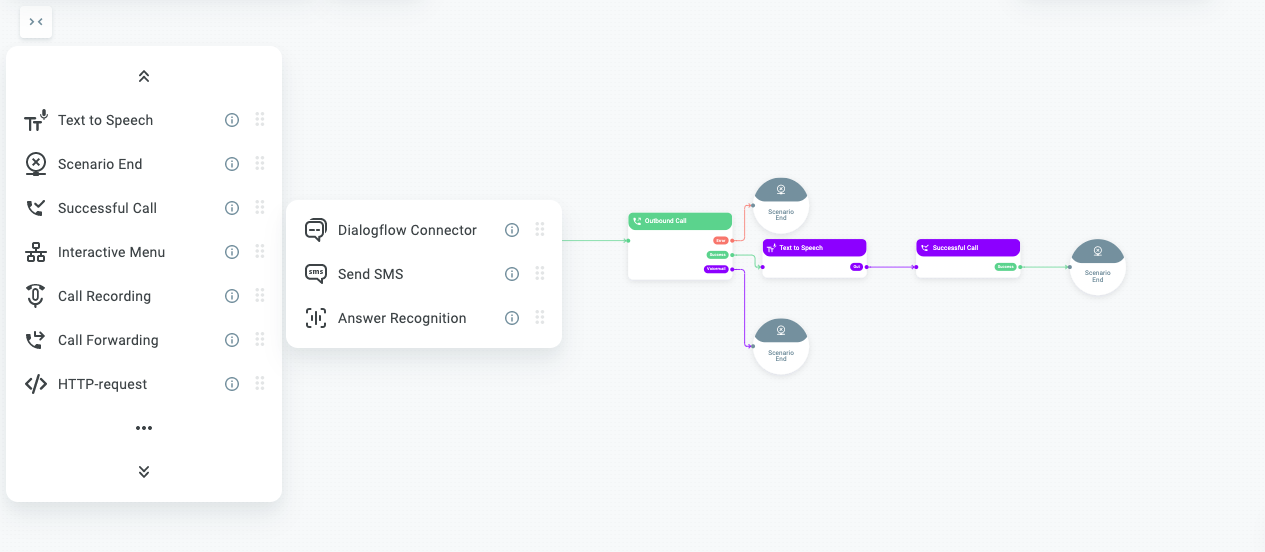 We continue to work on product improvements in order to save your employees from routine operations and free up their time for more complex tasks.
On February 5, the new Voximplant Kit interface will be available to you, and in mid-February we will transfer all Smartcalls users to Voximplant Kit. If you have any feedback for us, please send us a message at hello@kit.voximplant.com.