Calls to the platform users
Voximplant supports calls between IP-based (non-PSTN) endpoints such as web pages with our Web SDK, Android, and iOS devices with our mobile SDKs and SIP-enabled software or hardware devices. For this purpose, there is a user concept in Voximplant – you create users inside applications and use their credentials for non-PSTN calls.
Users can be created programmatically via the HTTP API or the control panel: switch to the Users tab in the application and either click Create in the center of the screen or Create user in the upper right corner.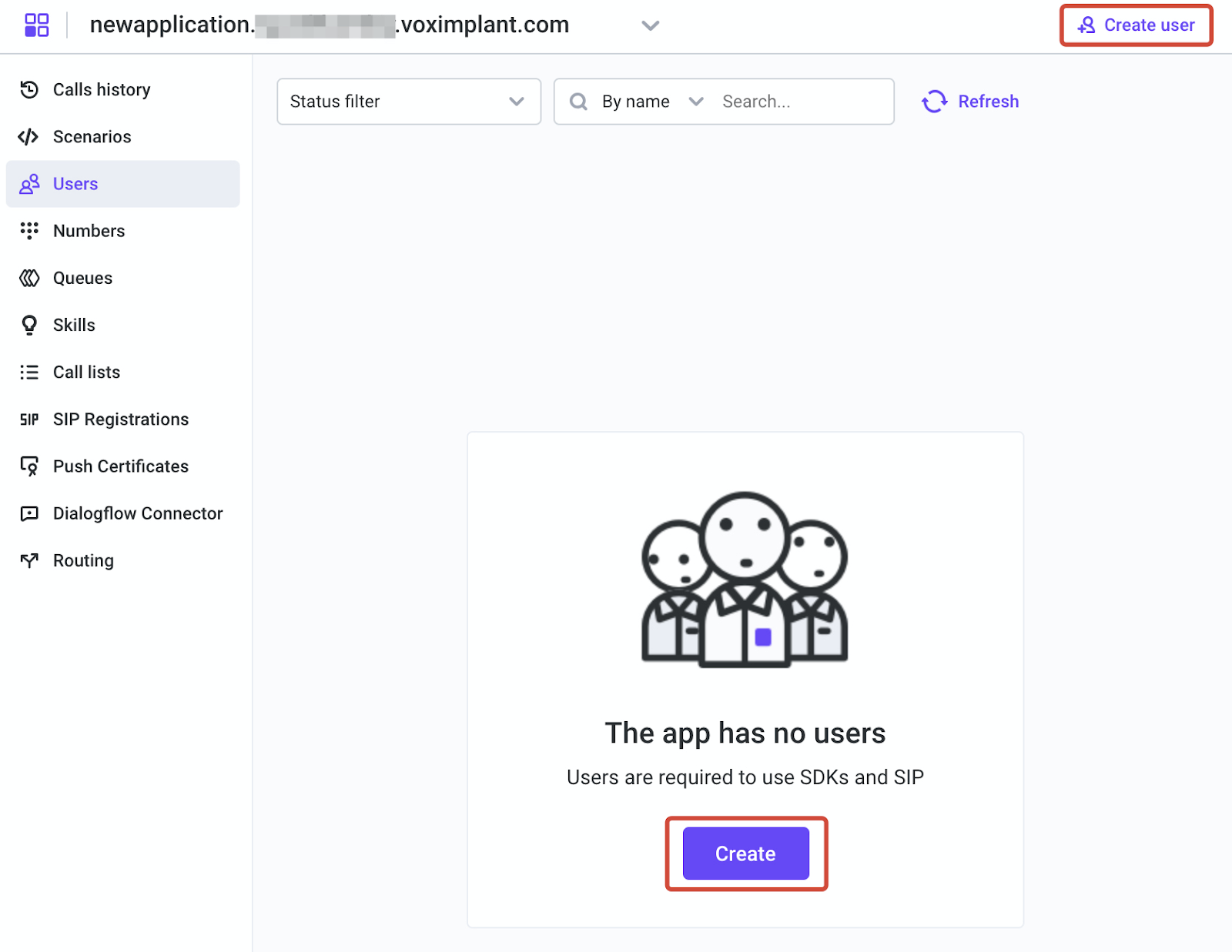 Once there is a user in our app, we can call that user using the callUser method in the scenario associated with the same application.
Web and mobile SDK users can send media to call each other in peer-to-peer (P2P) mode without traversing Voximplant's cloud. In P2P mode, Voximplant's cloud is used for signaling and for STUN and TURN NAT traversal functions if needed.
There is a method called callUserDirect for this purpose: the method requires to specify a target username, other parameters are optional. Look how you can call the user2 using Tony Stark as a caller ID: