Sandbox phone numbers for inbound calls testing
Buying real phone numbers for testing purposes isn't cool, what's cool? Sandbox phone numbers - they are very cheap (they aren't free just to let you test withdrawals as well) and you can buy a lot of them. So how does it work? If we go to Control Panel -> Phone Numbers and use the switch on top of the page to show sandbox test numbers, then the list will appear (see image below):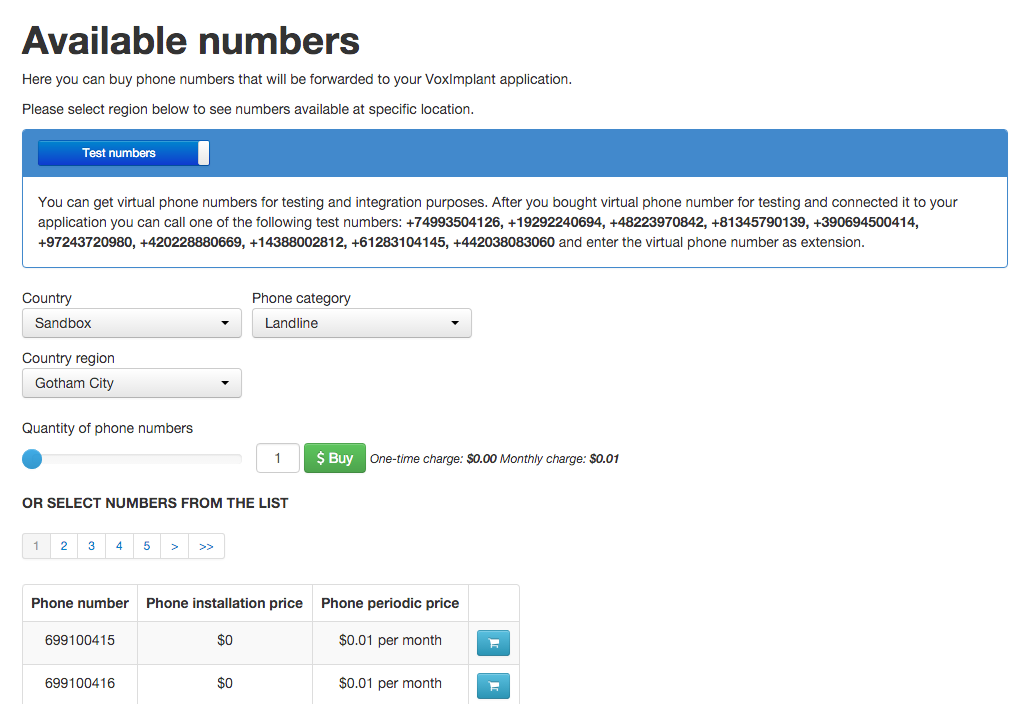 After test number has been bought it becomes available in My Numbers and can be assigned to particular VoxImplant application.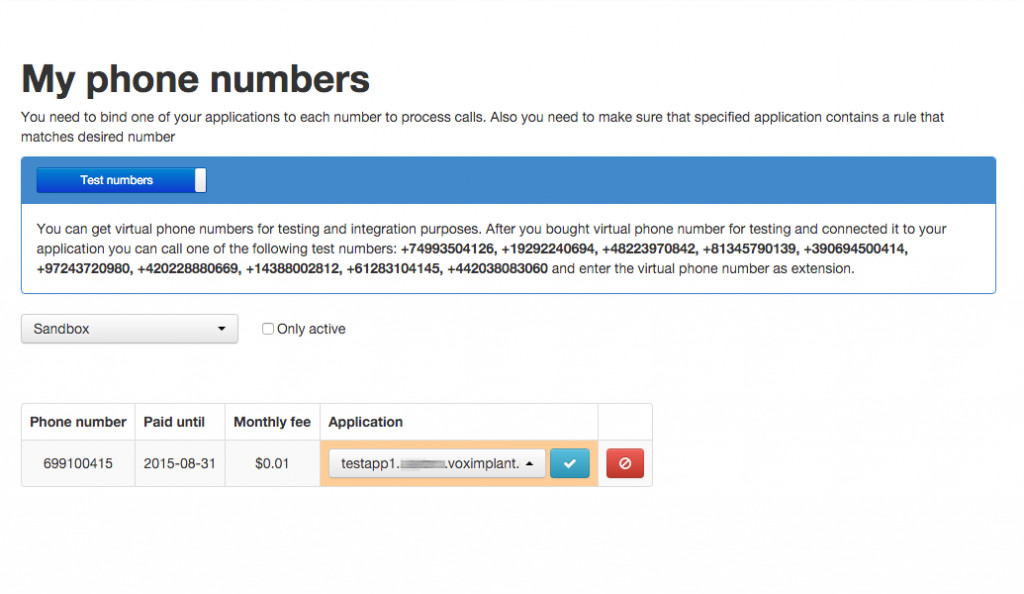 After test phone number is attached to the application, application rules should be adjusted to forward calls from the number to specific VoxEngine scenarios. And the last but no least thing is how you can call this sandbox number. We offer number of access phone numbers in different countries:
+19292240694 (United States)
+74993504126 (Russia)
+48223970842 (Poland)
+81345790139 (Japan)
+390694500414 (Italy)
+97243720980 (Israel)
+420228880669 (Czech Republic)
+14388002812 (Canada)
+442038083060 (United Kingdom)
+61283104145 (Australia)
Call one of this phone numbers and enter your sandbox phone number as an extension, then the call is will be forwarded to your application.