Sending messages with Voximplant could be extremely useful when informing customers about price movements, changes in policies, etc. And don't forget about the customer verification purposes. Most phone numbers support SMS but you can check How to choose a suitable number article to be 100% sure.
Enabling SMS functionality
SMS messaging needs to be enabled for a phone number via the /ControlSms HTTP API before sending or receiving SMS. If SMS is supported and enabled, SMS can be sent from a phone number using the /SendSmsMessage HTTP API and received using the InboundSmsCallback property of the HTTP callback. Each inbound SMS message is billed according to the pricing.
After you've bought a suitable number, go to Numbers —> My phone numbers. There is an SMS Enabled checkbox which is not selected by default. To enable it, choose Edit chose Edit from the phone number's menu, the Edit number dialog will appear. Here, toggle Disable/Enable SMS and click Save. That's it.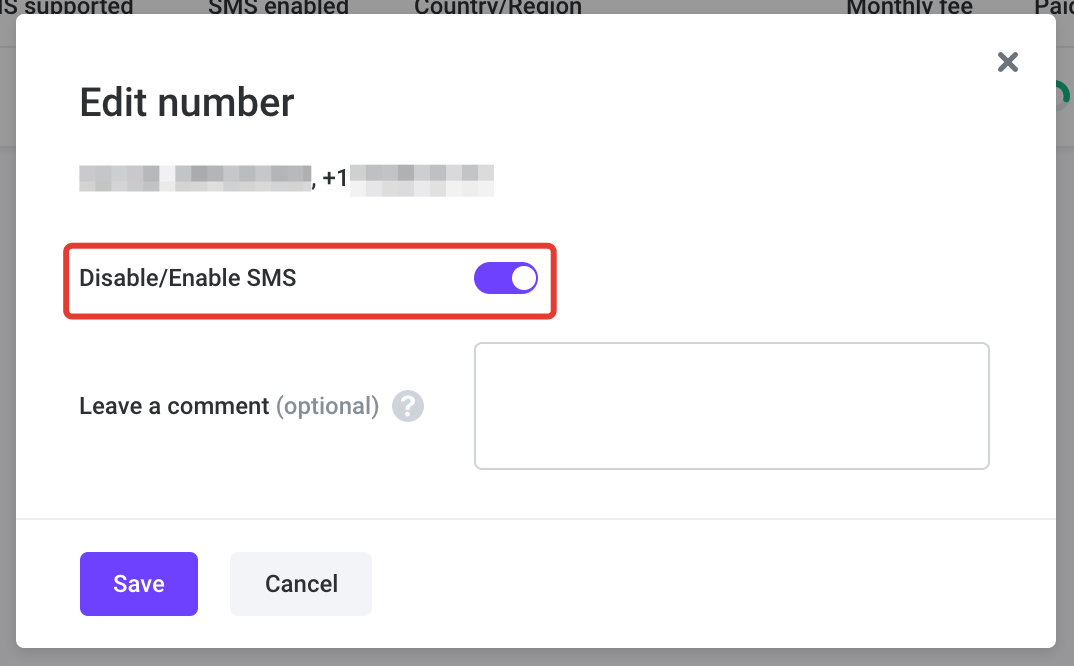 This action can also be performed via HTTP API. Use the /ControlSms method for this purpose.
Sending SMS
To send an SMS, use the /SendSmsMessage method with the following parameters:
Source is the source phone number.
Destination is the destination phone number.
Sms_body is the message text, up to 70 characters. The message of 71-140 characters is billed like 2 messages and so on.
Let's see how to send a message with the text "Test message" from the phone number 447443332211 to the phone number 447443332212:
Frangments_count in the response is the number of fragments into which the message was divided.