How to use Voximplant Kit API
To use the API, you will first need to generate an API token.
To do this, go to Integrations, then to the API Tokens section, and click on the Add API Token button on the right. In the window that opens, enter a name for the token and click Save.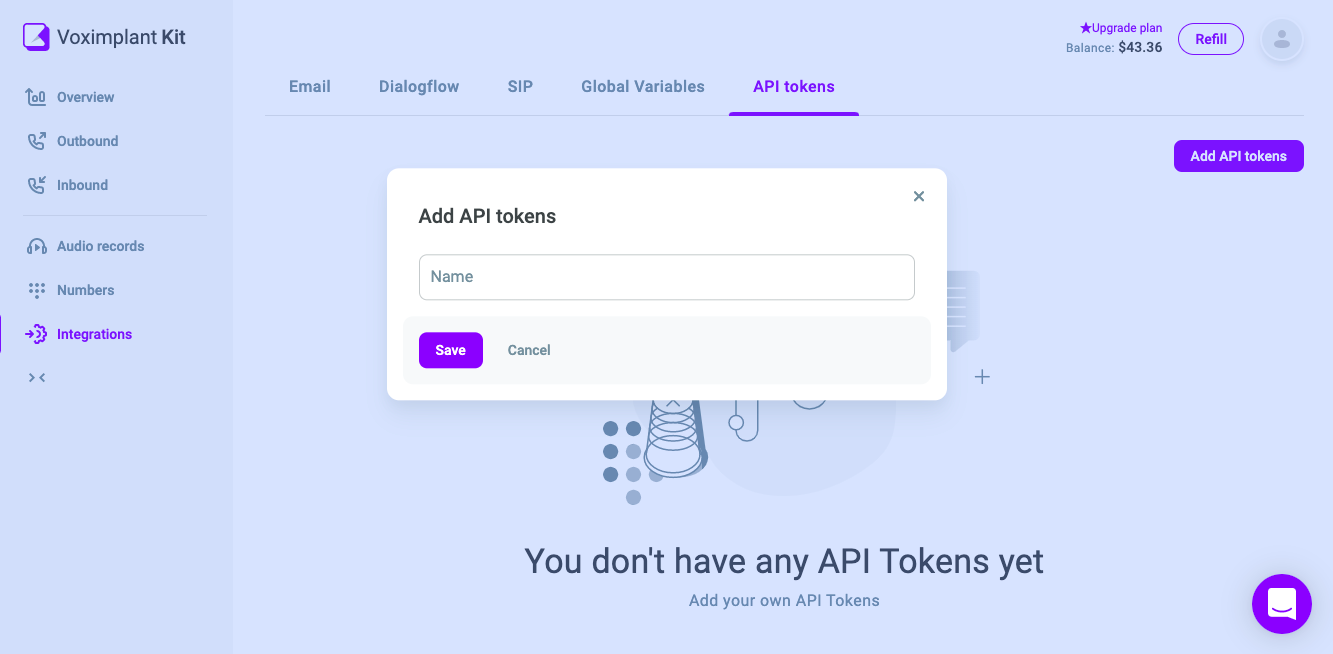 The new API token will appear in the same section. You can see or copy it by clicking on the Show or Copy icons to the right of the token.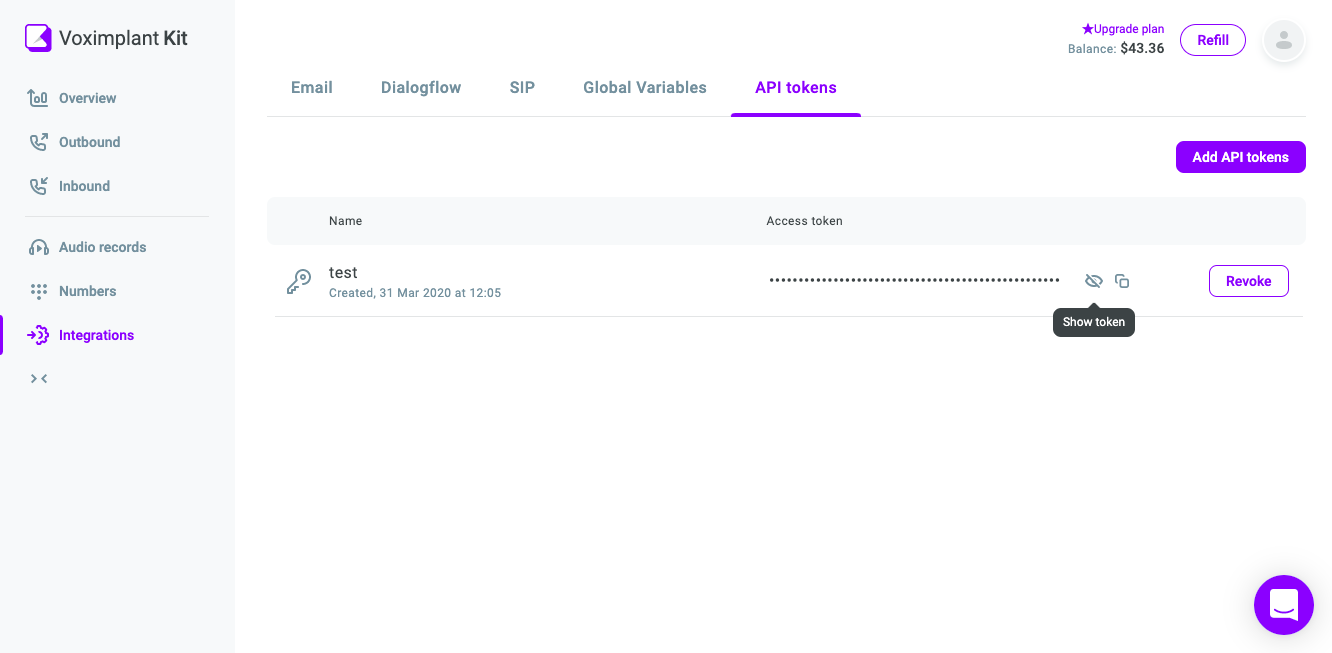 Besides using tokens, you can also perform HTTP requests to the API using authorization options such as:
domain - your account name

access_token - API token