How to connect WhatsApp Business channel by edna
Create a new bot on your edna account and get your API token.

Go to setting => business info then fills up the business details. Please make sure to enter the detail (Company name, phone number and address) exactly the same with the legal document that you uploaded.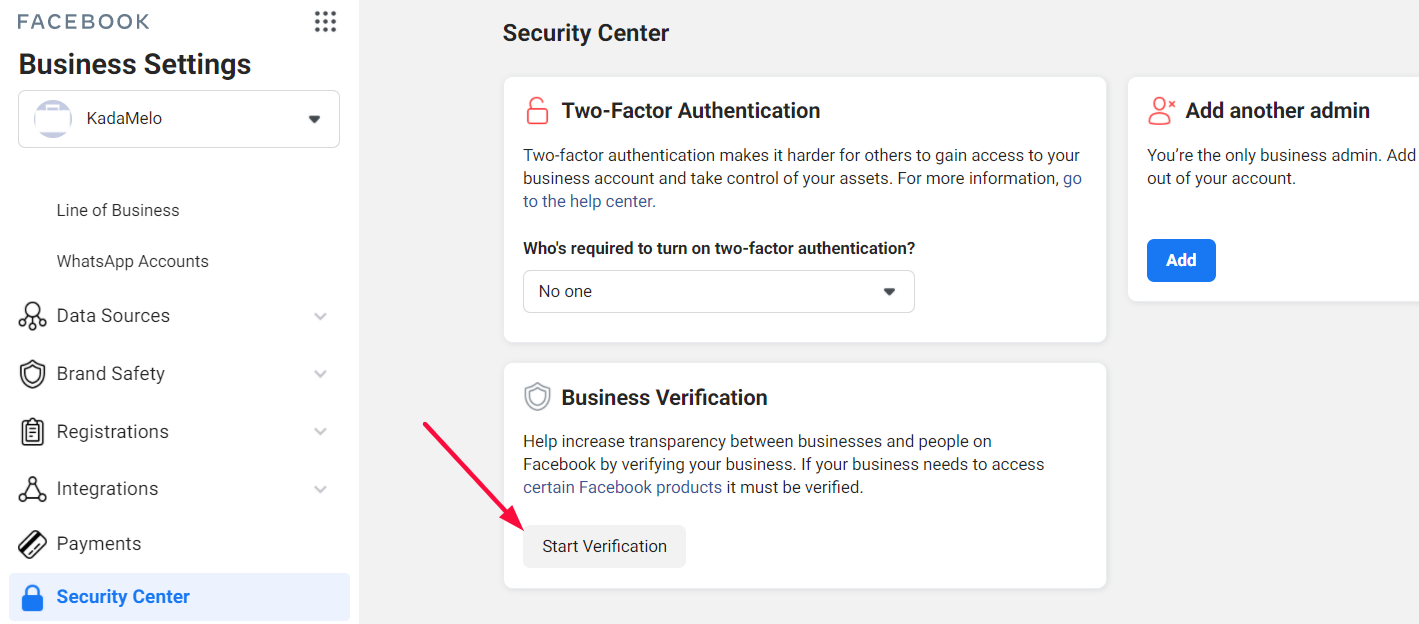 After you upload the document, you will get notification that verification process started. It may takes several day for the review.
If the FBM is new and "start verification" button is inactive. Follow below steps:
Go to developer.facebook.com and get started
Choose Marketer
Create face app and create app id then submit
Copy the app ID
Back to FBM business setting and click apps on the left side, click add and copy the app id that we made before on the No.4
Now go to the security center and look at "Business Verification". The button should be already active to allow you to start the verification and uploaded documents.
In your edna account, go to Dashboard in the top menu.
Find your edna subject at the top of the rate description. It is in parentheses like MFHT_TEST1_WA.
Enter the received edna subject in the corresponding field in the edna WhatsApp channel settings in Voximplant Kit.
Go to the edna portal profile settings.
In the topmost box, you will see your API token.
Enter the received API token in the corresponding field in the settings of the edna WhatsApp channel in Voximplant Kit.
Add the channel name to Voximplant Kit.
Select the queue for forwarding and receiving messages in Voximplant Kit.