How to connect VKontakte Messenger chatbot
Create and run a VKontakte chatbot. All messages sent to the chatbot will go directly to the agent's chat.
If you already own a VK community, switch to step two.
To create a community, go to your VK account. Select the 'Communities' section in the main menu on the left. Press the 'Create community' button'.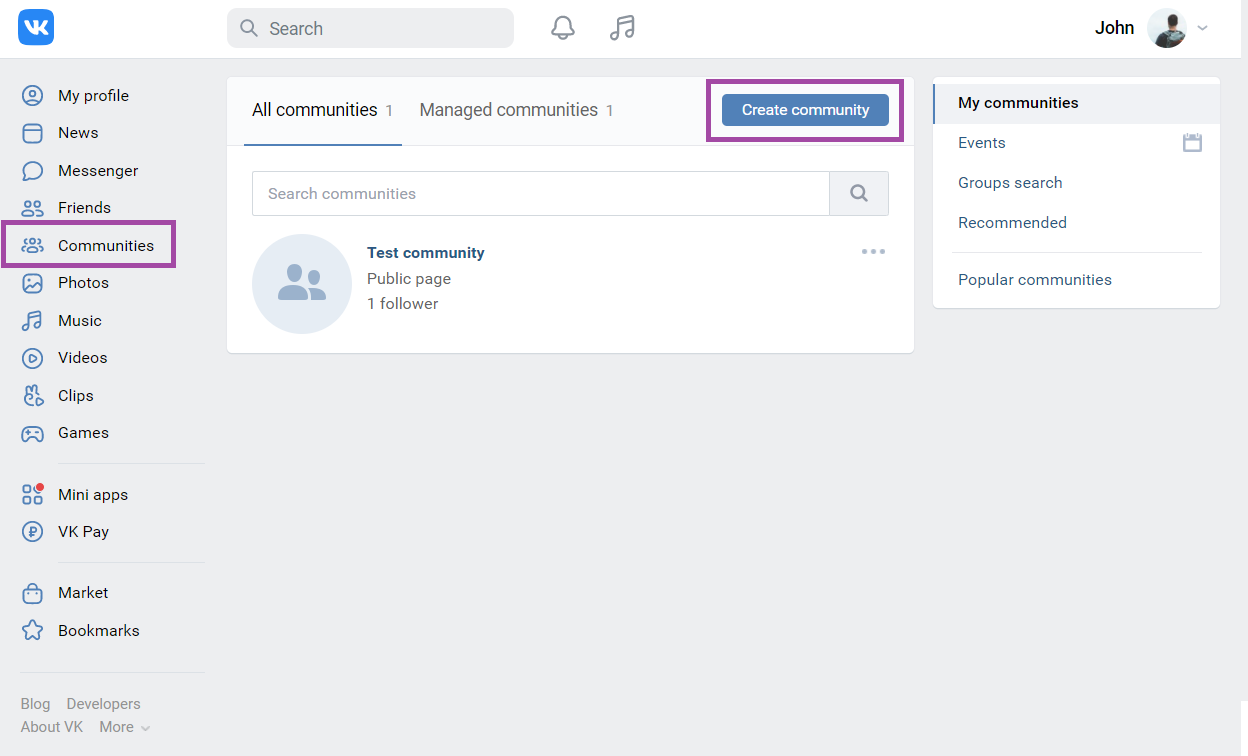 Select the type of community you need and then fill in all the required information.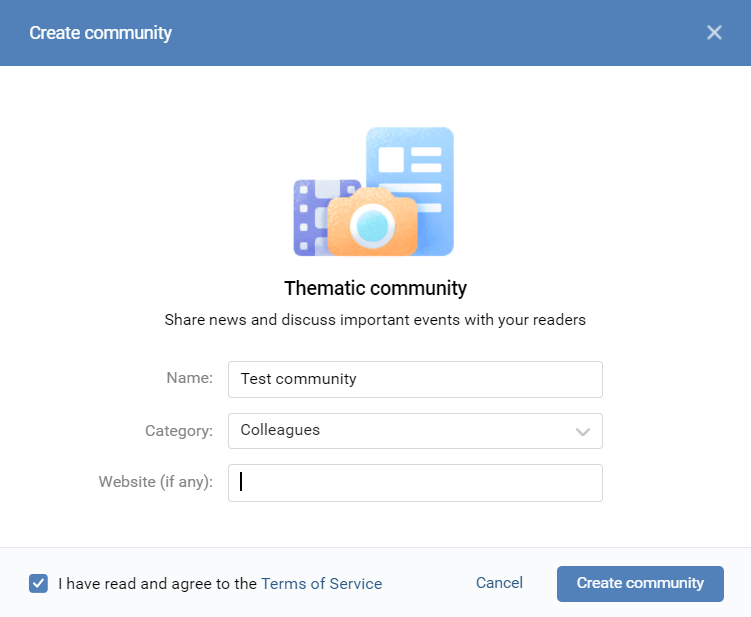 Go to Voximplant Kit, then to the VK channel. Press the 'Connect VK' button. Log in to your VKontakte account if required. Allow the Voximplant Kit access to your account.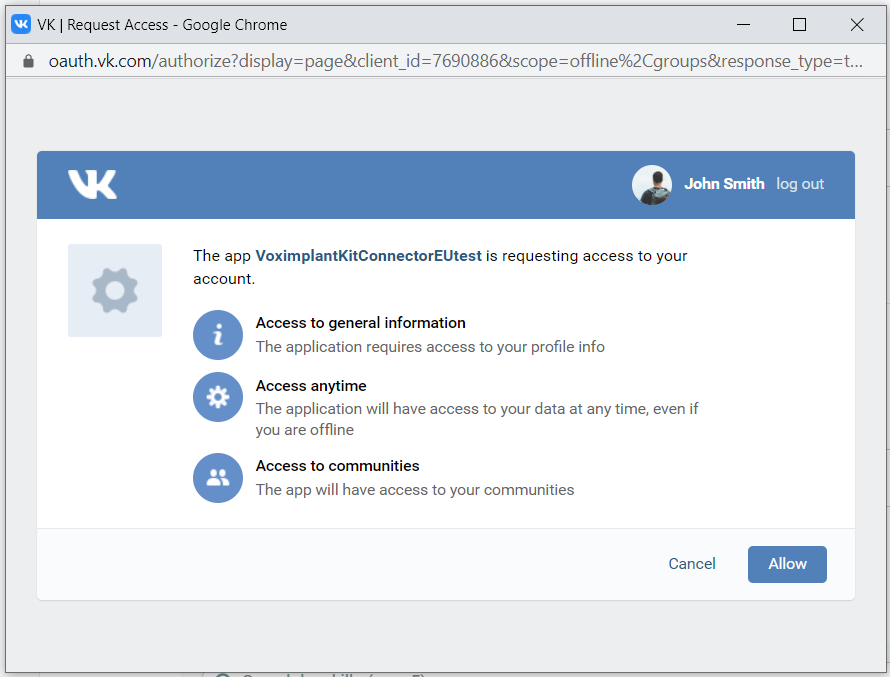 Choose the community you want to connect to Voximplant Kit and press 'Save'.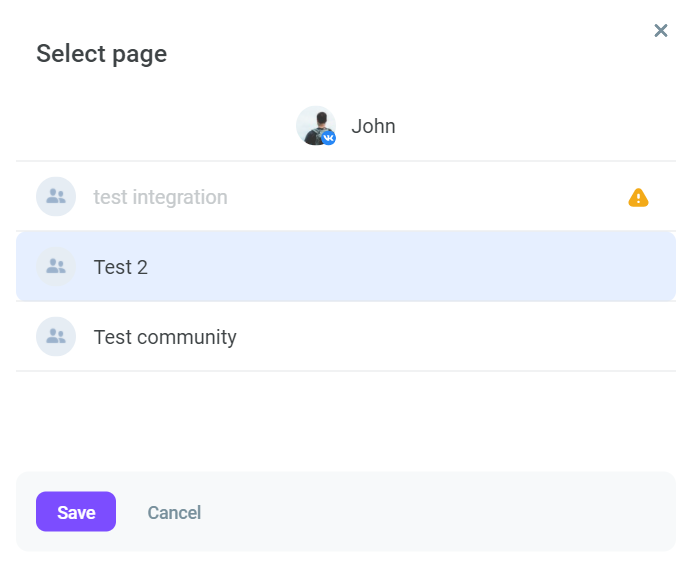 Allow Voximplant Kit access to your community.
Enter a channel name and select a queue or a function to forward and receive messages.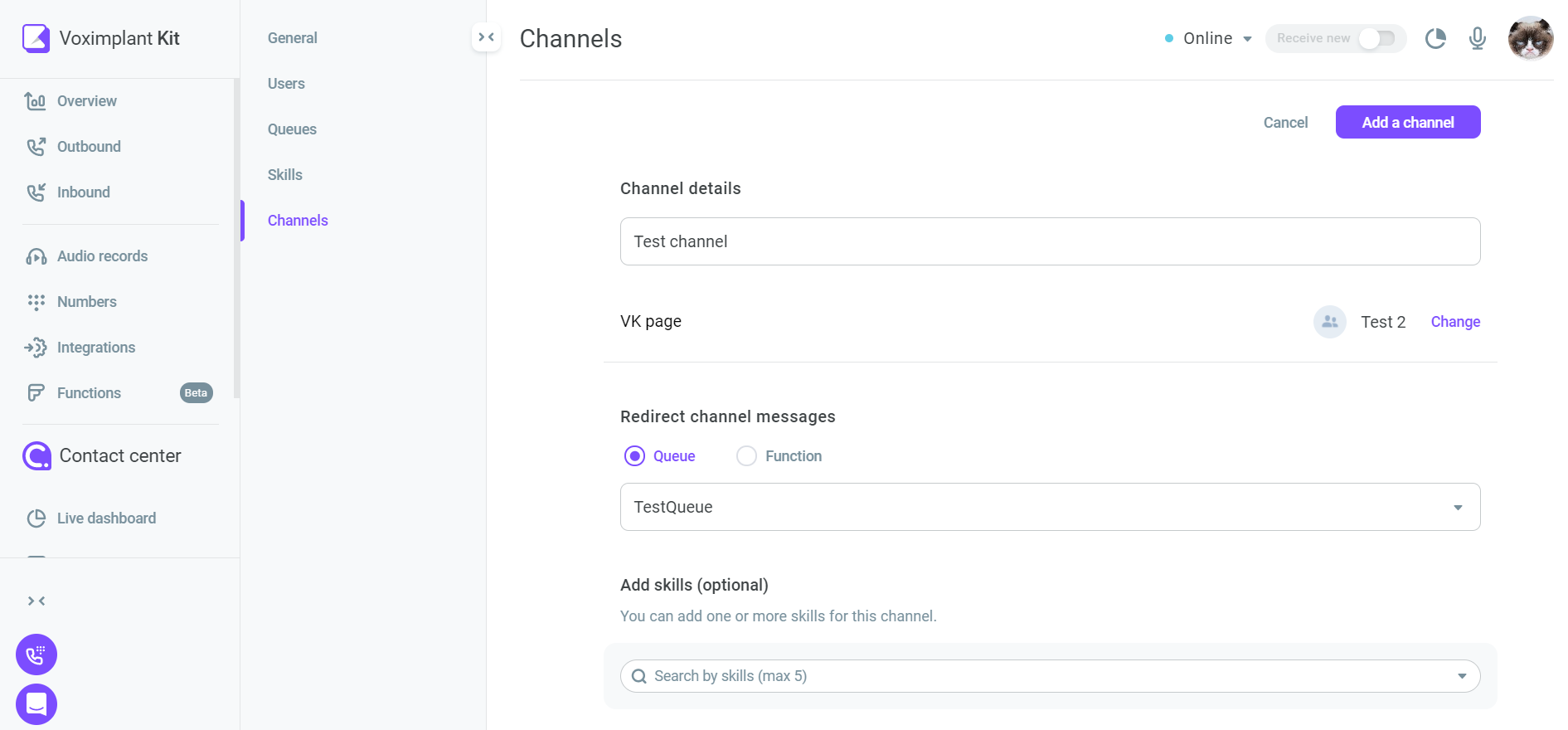 To send a message, your customers have to click the 'Write message' button on your community page. Then, the messaging session starts automatically.