Creating your first call scenario
To create your first call scenario, go to the Scenario section on the top menu of the site. Click the Blank scenario button.

The visual editor will open. On the left side of the screen are the blocks to create scenarios with. The main part of the screen is the desktop for a visual call structure. The desktop has the default call structure with required and optional blocks.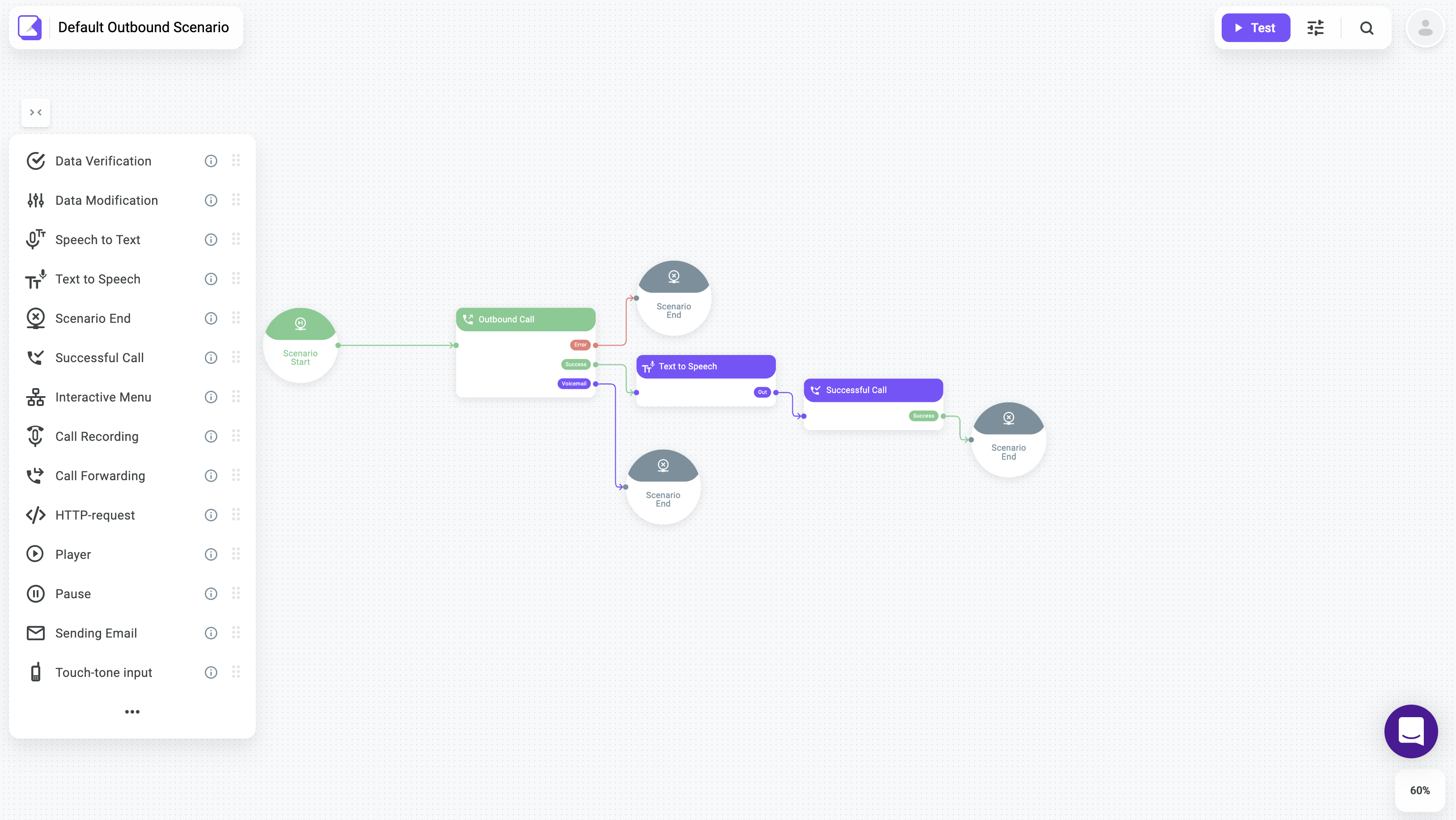 To add a new block, simply drag it to the field. Remove blocks that you don't need. Don't forget to connect blocks' ports with each other, otherwise you will not be able to save your scenario.
To edit block data, click on this block. A block properties window will open where you can set up settings, write text for speech synthesis or add your own media recordings.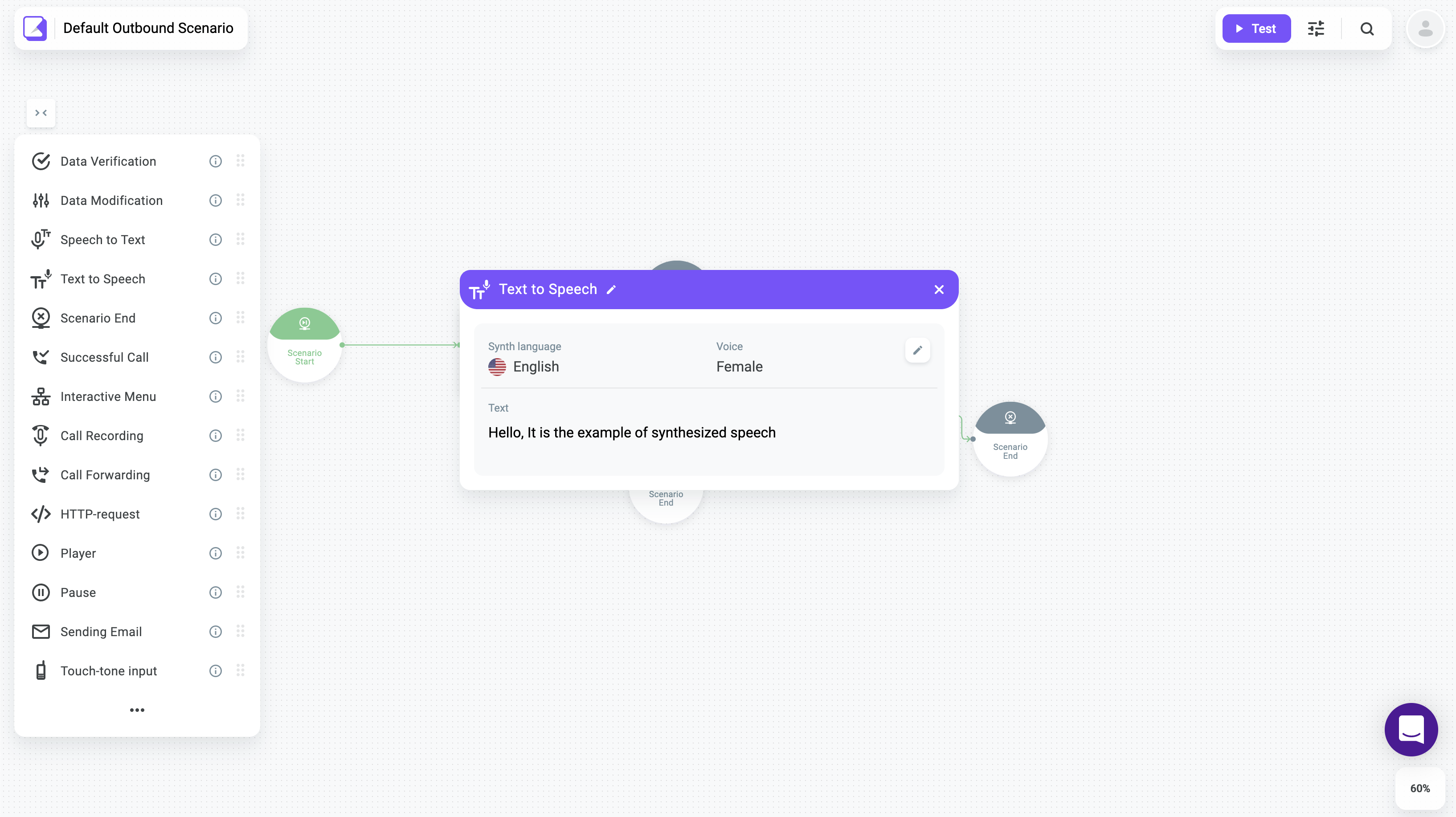 To enable/disable the voicemail detector recognition option, click on the Outbound call block and check/uncheck Use voice mail detection.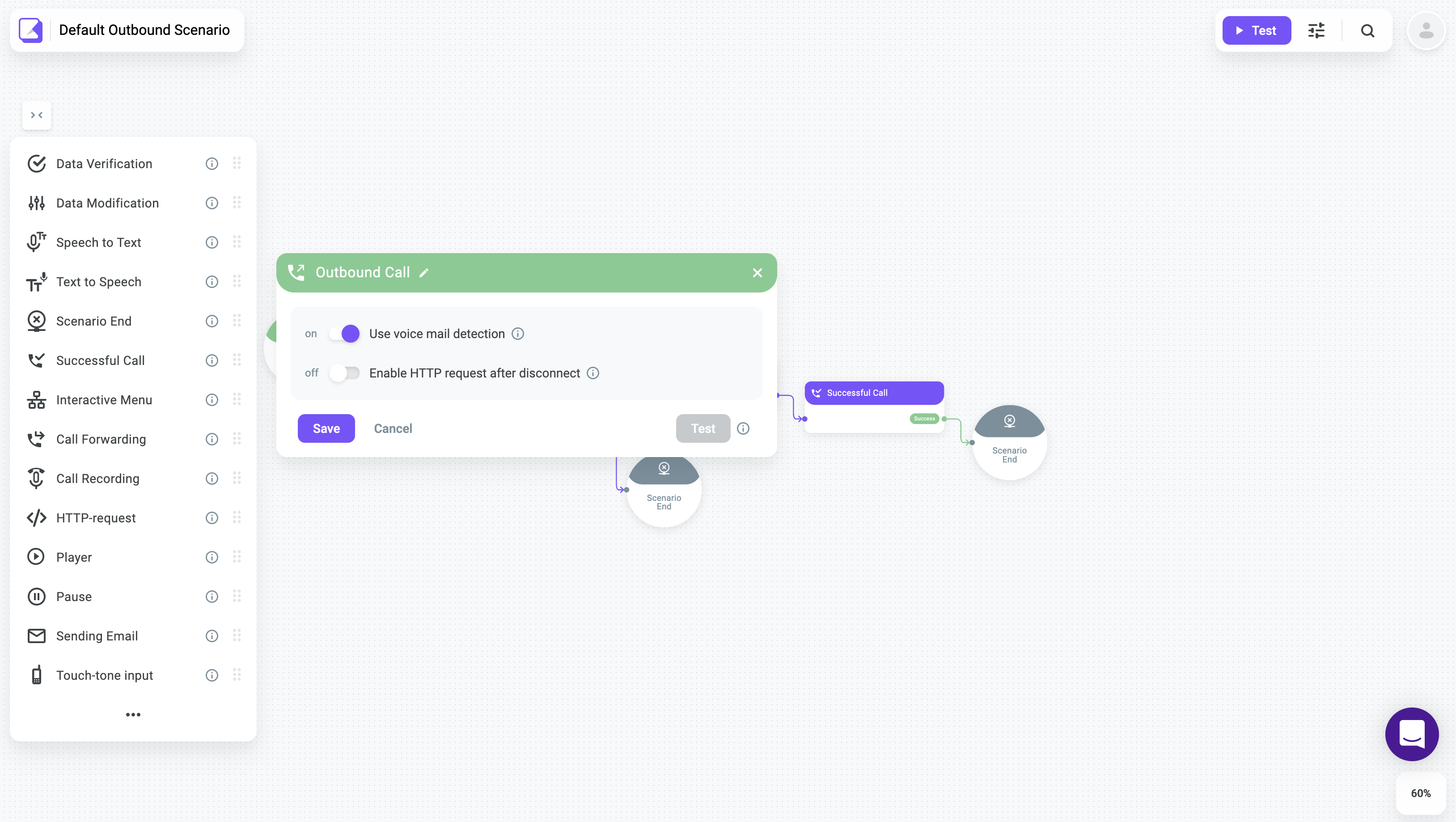 If you want to record your call, use the Call Recording block. As a rule, it is placed after the Call to number block or in front of the Interactive menu and Speech to Text blocks.
Don't forget to save your scenario, so you will not lose all entered data.
You can use variables to enter changing data in your scenario — for example, customer, company name. You can find out more about using them in our F.A.Q.
When you create your scenario, you can test it. Click on the TEST button. The test call window will open. If you have already purchased a number in Voximplant Kit or added your own, you can make a test call using it. Also specify a phone number for receiving a call.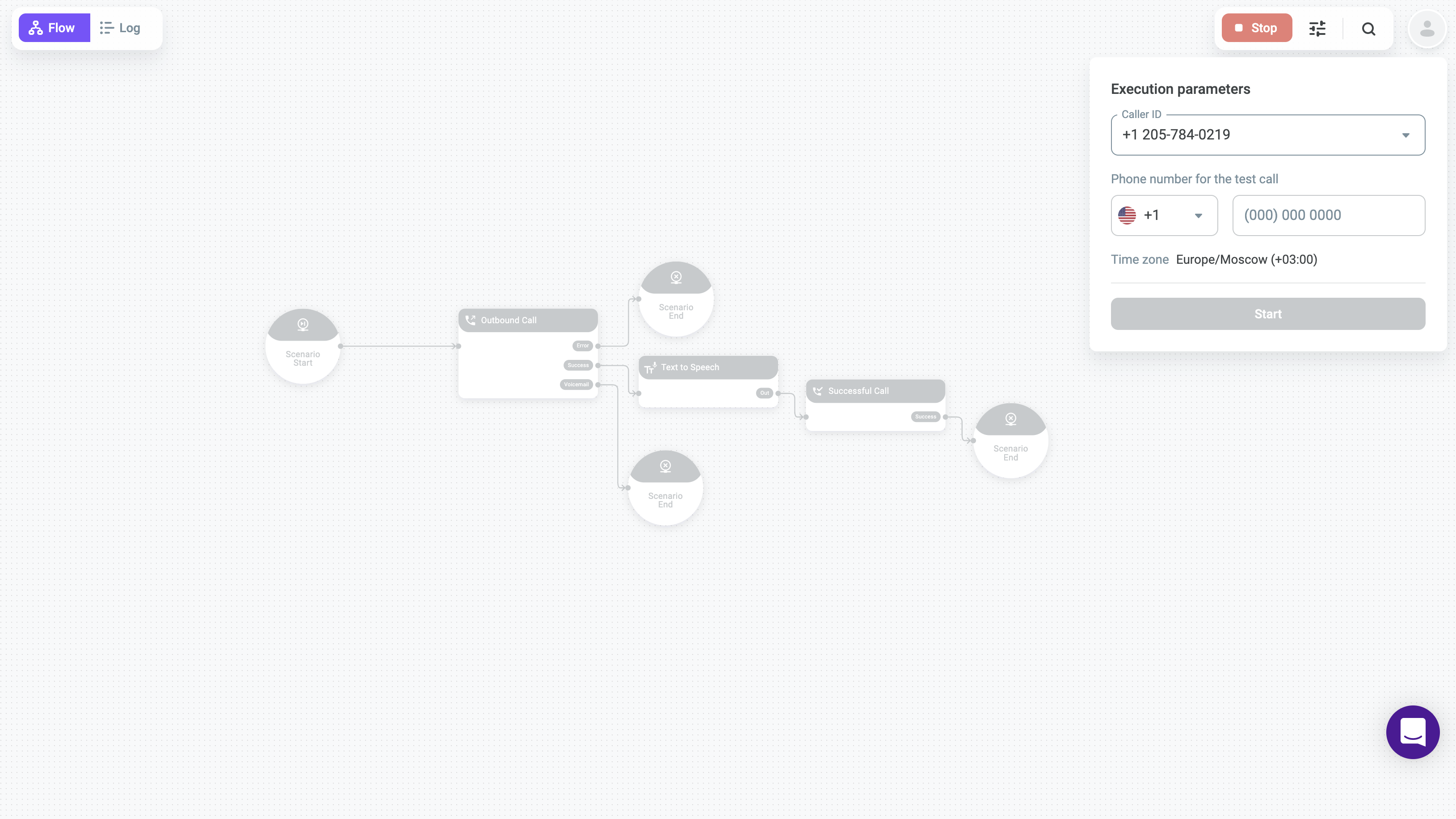 If you haven't bought a number yet, but have confirmed your own, you can use it to receive a a test call and listen to your scenario.