Caller ID for outbound call campaigns
When you are launching your outbound call campaign in Voximplant Kit, the system asks you to specify Caller ID that will be used for the campaign. Caller ID is a phone number a callee will see when they receive an inbound call from the system. There are two options to specify Caller ID in Voximplant Kit:
Buy a phone number in the Phone Numbers section of the admin interface.

Verify your own phone number that will be used as Caller ID in the Custom Caller IDs tab.

After you bought or verified phone number you can specify it as Caller ID in the campaign wizard on the 1st step: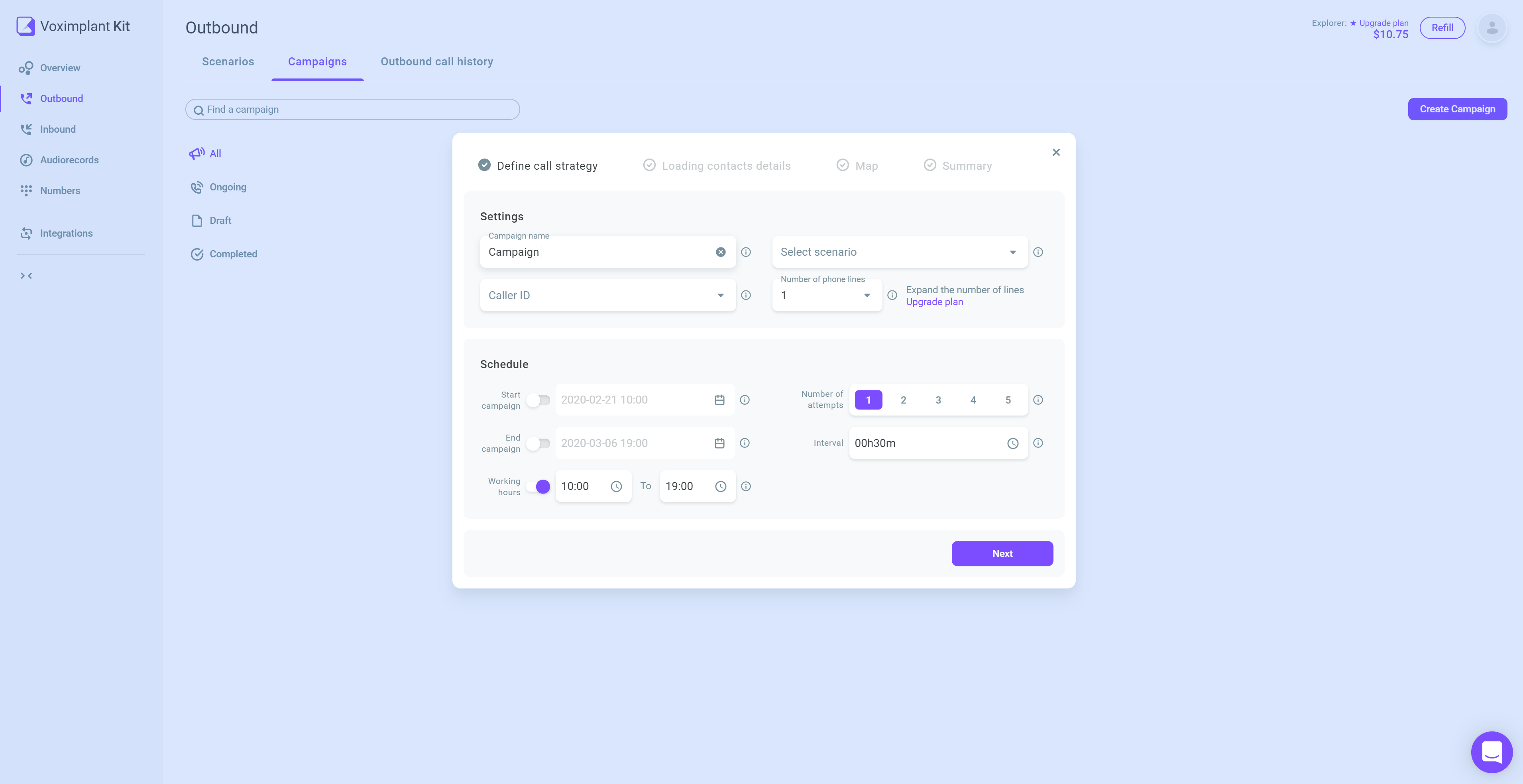 That's it! After you launch the campaign the specified Caller ID will be shown to every callee.
Please note that if you bought a phone number in Voximplant Kit it's a good practice to set up the call forwarding from this number to some other number where you can receive calls from callees if they decide to call you back. Open the Phone numbers section and click on the "…" , then choose the "Forward to number" option.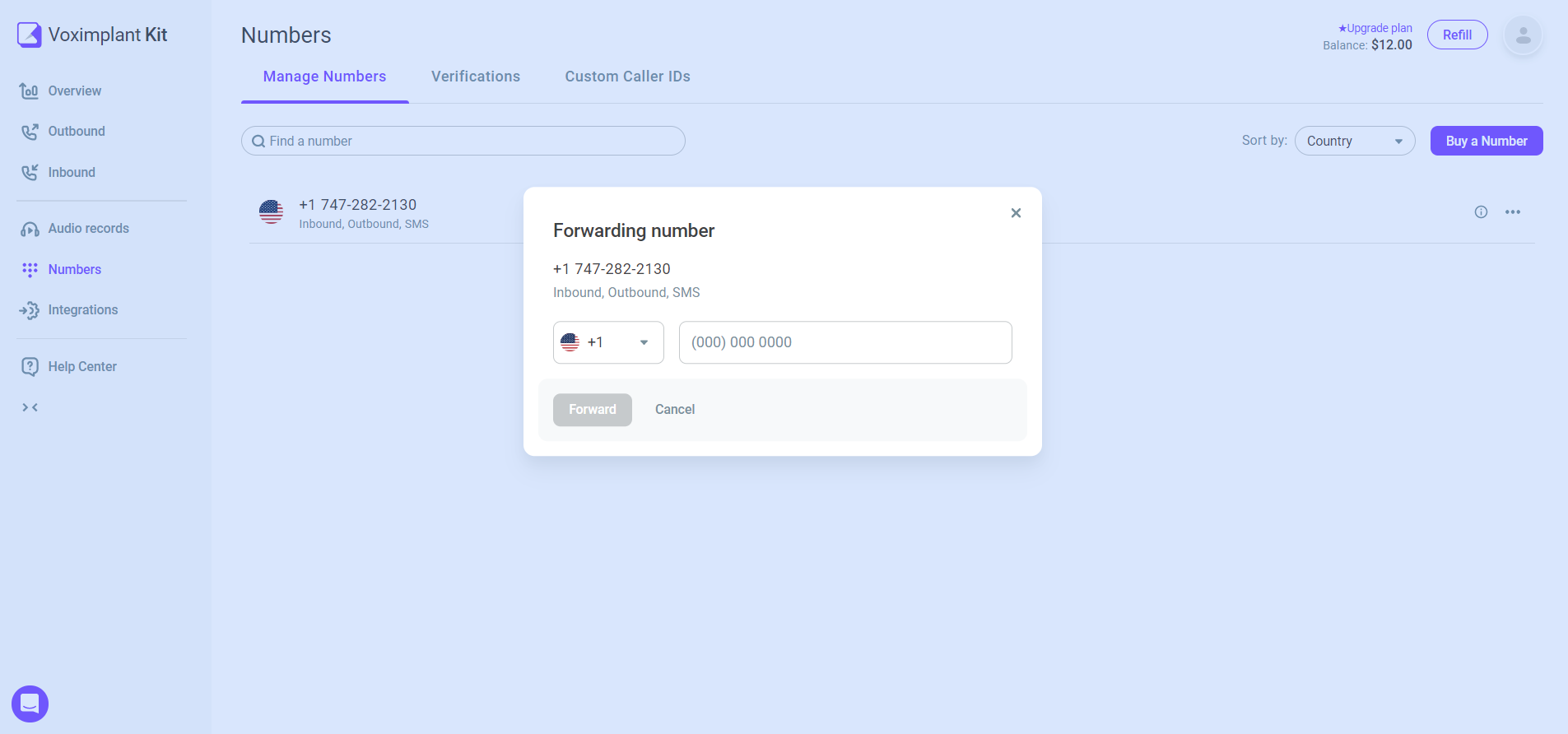 After you specified the number for forwarding it should appear in the "Numbers".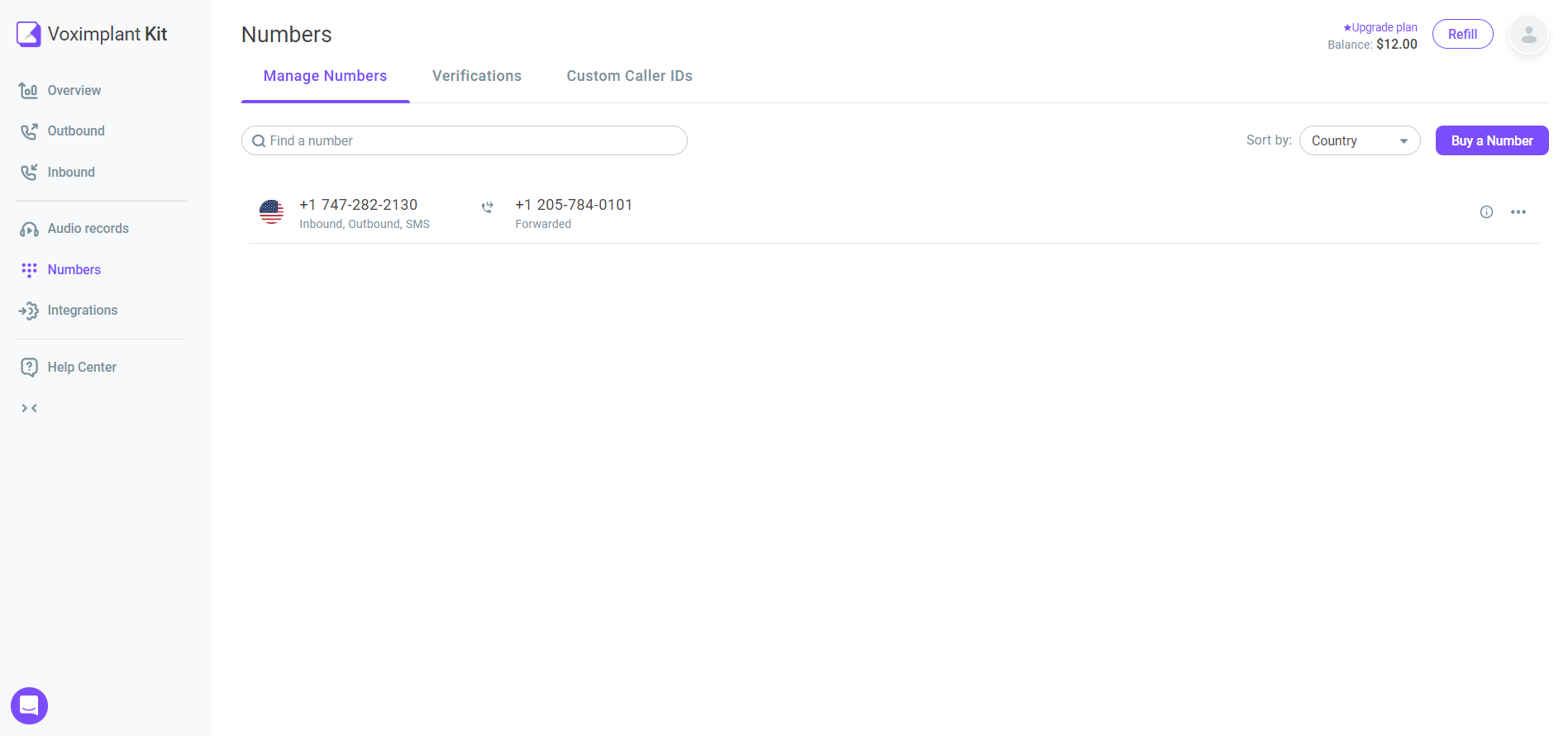 Please note that the call forwarding is a paid feature, but it's important to let your callees contact you and in many countries is required by law.