Voximplant Kit internal chat allows you to connect with your colleagues without having to use any third-party application. The team chat gives you the ability to send instant text messages to one or a group of your teammates and discuss urgent issues on the spot.
Benefits:
Saves time - you do not need to switch between platforms

Builds a positive organization structure

Improves teamwork

Improves customer service experience
To start chatting with a colleague, do the following:
Log in to your Voximplant Kit account.
In top toolbar, click the Internal chat icon. The internal chat window opens.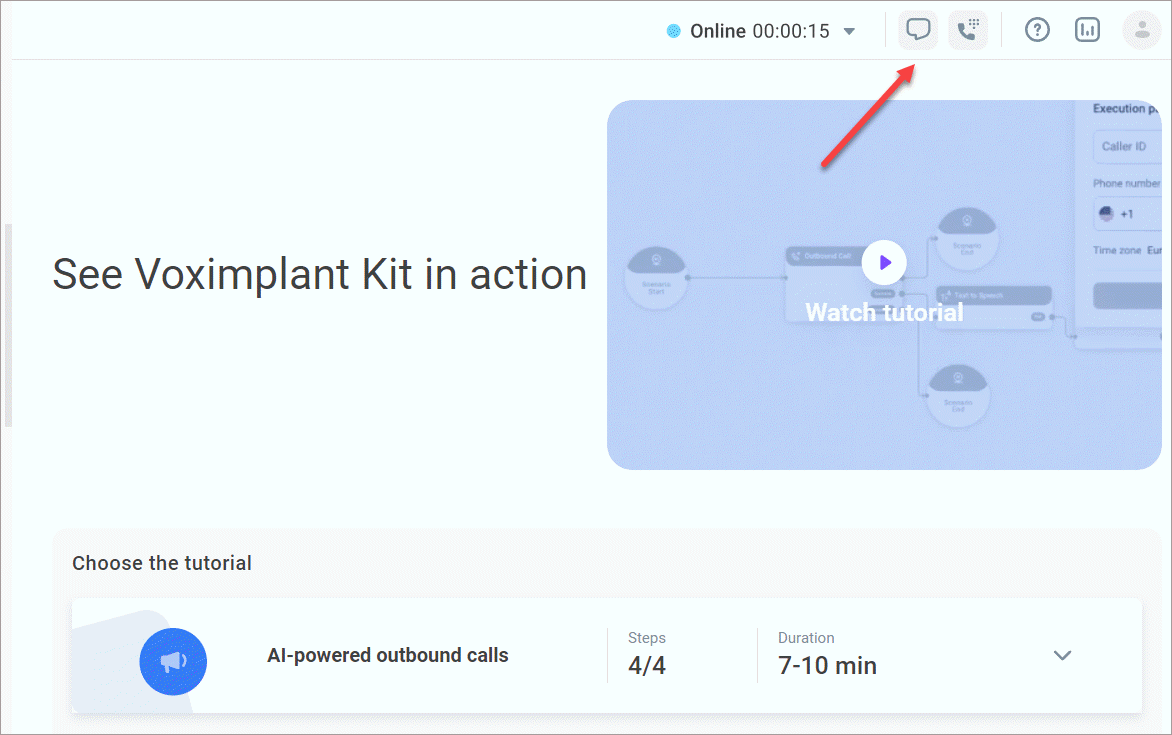 The internal chat window can be positioned anywhere within the Voximplant Kit UI.
Click the New chat button to start a new conversation.
Select the user you need from the contact list. Note that all users are grouped by their roles. You can start a private chat with a user with any role. The user status displayed below the contact name helps you evaluate the availability of the user. Keep in mind that you can send messages even while your colleagues are offline (they can read them later when they log in).

Start a conversation by clicking on the selected user or mouse over the user's icon and click Send message.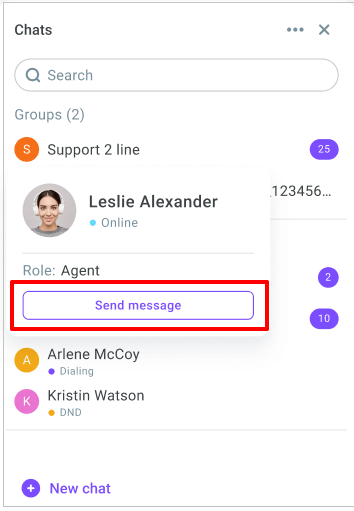 Enter the message and click Send.
The communication is only visible to you and the recipient of your message.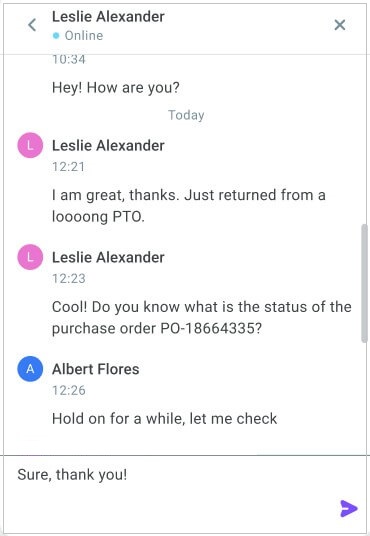 Click the Cross icon to close the conversation.
If you are a member of an agent group or a supervisor, you have the ability to chat in groups. As a group agent, you can only see and chat in the group you are assigned to. As a supervisor, you can only see and chat in the groups that report to you.
Select the group you need from your contact list.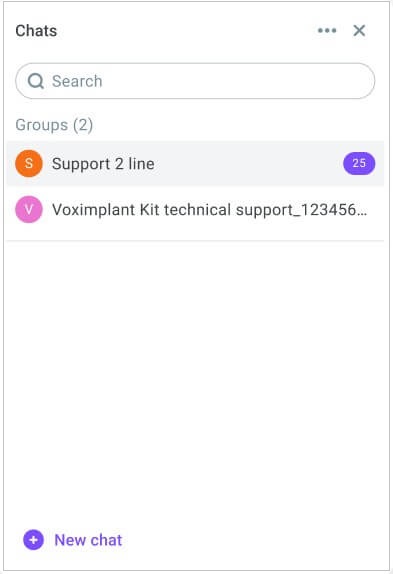 Enter your message to the group and click Send.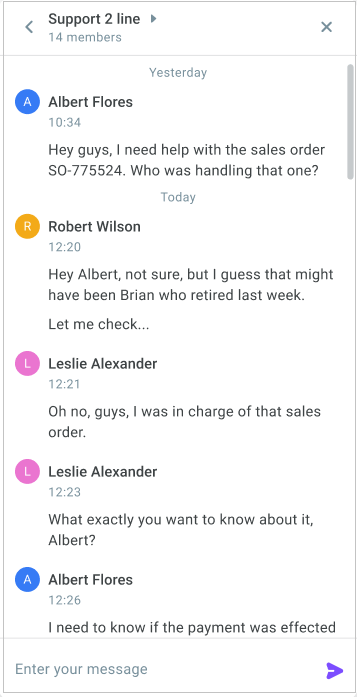 Alternatively, you can start private communication directly from a group chat. Simply click on the required user.
Click the group name to review the group information, including the agents and supervisors assigned to the group and their current statuses.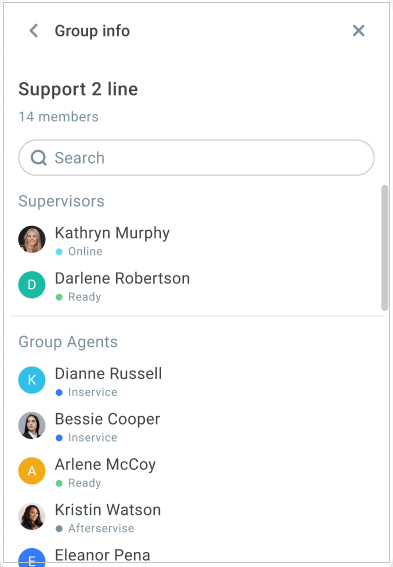 Click the Cross icon to close the group chat.
When you receive an internal message, it is followed by a push and sound notification. A push notification displays the sender's (or the group's) name and the beginning of the message. You also see a red spot on the Internal chat icon indicating that you have unread messages.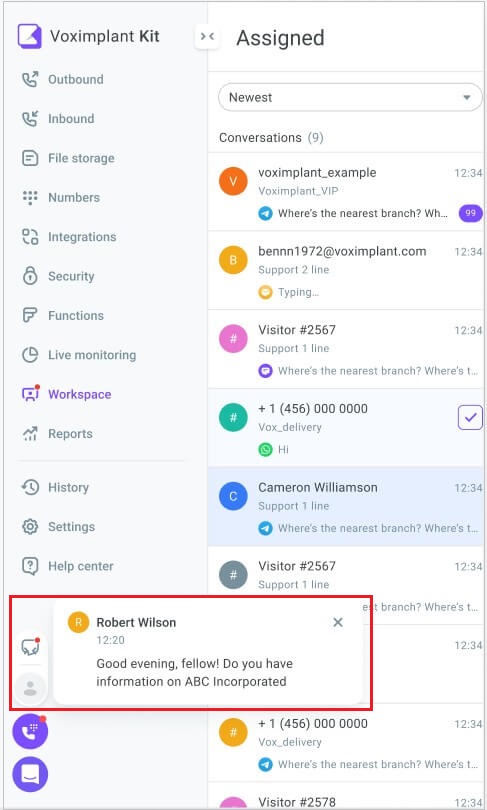 You can enable or disable notifications by clicking the three-dots menu.