Using softphone desktop app
Voximplant Kit softphone desktop app is a telephony application you install on your PC (Windows, Mac, Linux) to make and receive calls via Voximplant Kit. It gives you the power and the context needed for real-time interaction with your customers.
The softphone desktop app has the same design and features as the embeddable softphone, but you can use it independently to handle calls from anywhere on your desktop. With this desktop app, you no longer need to comb through open tabs for your softphone.
You can use it as a standalone dialer or integrate it with your CRM or web applications, like Zendesk.
To start using the Kit softphone desktop app, do the following:
Click the installation link to initiate the download:
Save the downloaded file (folder) to your PC.
For Windows machines, you need to save the zipped folder to your PC and unzip it. Then double-click the .exe file to start the installation. You may receive the Windows protected your PC message. In this case, click More info and then Run anyway.
Double-click the installation file.
For Mac machines, your security settings may only allow you to install applications from the App Store. In this case, change your settings to allow installation of apps from identified developers.
The installation begins.
Once the installation is complete, click the new Kit softphone desktop app icon to launch it.
You can now log in to the softphone and start using it.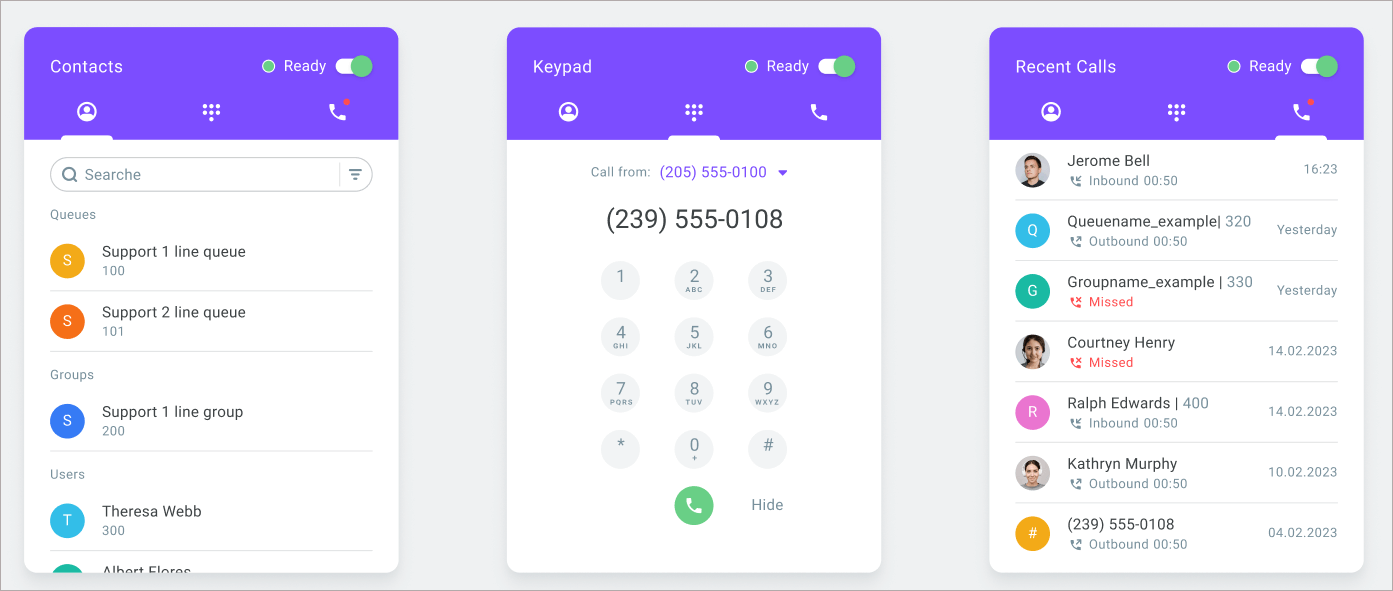 If there are softphone updates available, the system prompts you to download and install them. You can also manually check for updates.